Chrome is no doubt the most popular web browser across the world, so when users are considering downloading YouTube videos online, they may consider a convenient way to process the YouTube video download inside Chrome browser. Based on such user demand, the YouTube Downloader extension for Chrome was developed. If you are also seeking one YouTube video downloader Chrome extension to save YouTube videos in Chrome, you are in the right place! This blog has tested and collected the 6 best YouTube downloaders for Chrome to bring more hassle-free YouTube video download services. Now, you can grasp a look.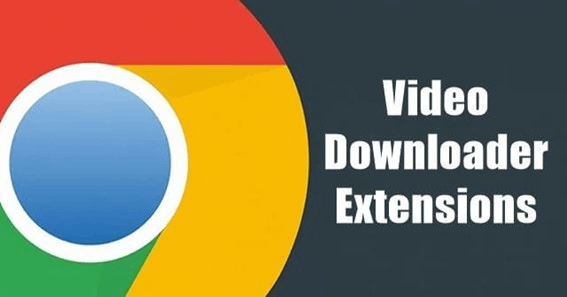 CONTENT
FAQs About YouTube Video Downloader Chrome Extension
Bonus: Stabler YouTube Downloader Than Chrome Extension
6 Best Youtube Downloader Add-on for Chrome
FAQs About YouTube Video Downloader Chrome Extension
Before selecting a YouTube video downloader Chrome extension, you may probably grasp certain knowledge about such kind of tool.
Q1. Are YouTube downloader extensions for Chrome free to use?
Most extensions are free for use. But there are still some tools that would require extra payment if you need premium features, such as downloading videos of higher quality.
Q2. Will the extensions for YouTube download stable to process?
As a web-based service, the performance of such YouTube downloader extensions is highly based on browser performance. Compared with professional desktop YouTube downloader software, they are less stable.
Q3. Is it legal to download YouTube videos in Chrome?
Basically, you are required to gain permission before processing YouTube video downloads. Once you have granted the permission, it is totally legal to download YouTube videos using YouTube downloader Chrome extensions or in other ways.
Bonus: Stabler YouTube Downloader Than Chrome Extension
As mentioned, YouTube downloader Chrome extension will perform less stably. Hence, this bonus tip is available for those seeking a stabler service to download YouTube videos - VideoHunter is what you need. VideoHunter provides a powerful YouTube download function to download all YouTube videos, including single videos, playlists, channels, and subtitles download all in one software. Additionally, it is available to preserve the original quality, including 720p, 1080p, 2K, 4K, and even 8K to download videos offline. For YouTube music, the software also enables the conversion feature to convert YouTube music to MP3 at the best 320kbps. With 6X faster batch download speed, VideoHunter can be the most stable alternative to any YouTube downloader Chrome extensions on the market.
6 Best Youtube Downloader Add-on for Chrome
Now, let's get started with the 6 best YouTube downloader Chrome extensions to download YouTube videos in the Chrome browser with ease.
Addoncrop
The first recommended Chrome extension is available to download YouTube videos without software in Chrome browser. Addoncrop offers optional quality such as 1080P, 720P, 480P, 360P, etc. to download YouTube videos in the quality you prefer. One highlight of the extension should be its independence, which will never direct you to any third-party website without getting your permission. After installing the Chrome extension, the download options will directly be added below the YouTube videos. By clicking the icon, you are available to download them offline right away with MP3, MP4 format in the quality you want.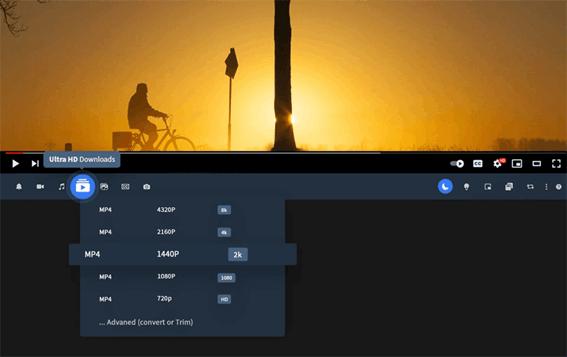 Flash Video Downloader
Another easy-to-grasp YouTube downloader Chrome extension is Flash Video Downloader. Simply by installing the add-on to Chrome browser, by clicking the extension icon on the video playback page, it will automatically detect the video and process the analysis smartly, then provides optional formats as well as quality to download the YouTube video offline. In addition to YouTube, the extension is compatible with other video streaming sites such as Facebook, Fly Video, and so on. Meanwhile, there is no ad on Flash Video Downloader, thus the security and user experience are both able to be guaranteed. Hence, the YouTube video downloader is an ideal option for processing secure videos online in Chrome.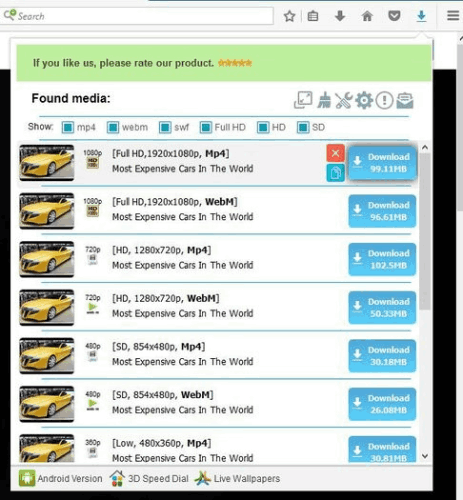 CoCoCut
Don't miss CoCoCut if you are seeking a reliable browser extension to download YouTube videos. The tool provides optional formats such as MP4, FLV, WMA, ACC, etc. for flexible selection, so that increase the video compatibility for streaming on more devices. If there are more videos contained in one single page, CoCoCut is able to detect all of them to process the batch download. Hence, if you desire to improve YouTube video download efficiency, CoCoCut is a nice option for you.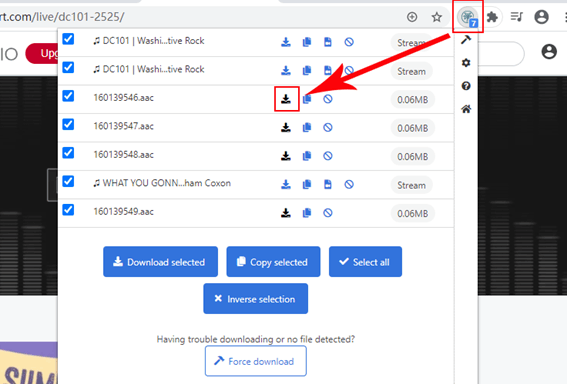 Download YouTube Chrome
Specially designed for YouTube video download, Download YouTube Chrome provides convenient service to process video download offline without hassle. Once installing the extension, a download link will be provided below the video title. By clicking on it, the YouTube video is able to be downloaded right away. However, this YouTube downloader Chrome extension is a bit complicated to install. You are required to paste the "chrome://extensions" to Chrome, and turn on the "Developer Mode" > "Load Unpacked Extension" to locate the extracted file for adding to Chrome and complete the installation.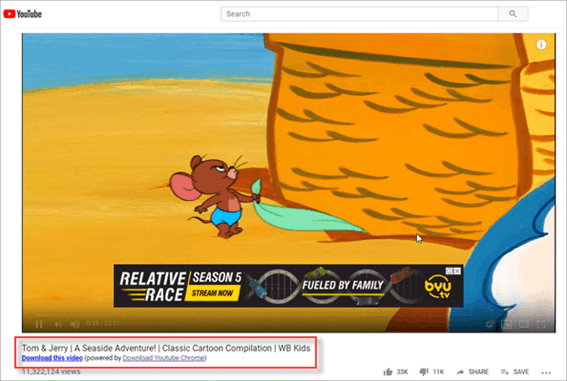 YouTube ByClick
Consider more output options to download YouTube videos in Chrome browser? YouTube ByClick offers a variety of format options to download YouTube videos offline, including MP4, AVI, MKV, 3GP, etc. for videos, and MP3, AAC, M4A or WAV for audios. Despite YouTube, this Chrome browser is compatible with other video sites download, including Vimeo, Facebook, Dailymotion, and so on. Once installing the Chrome extension, you should open a YouTube video playback window, and the extension will detect the video and pops up the download button. By clicking it, you are able to select download video or MP3 audio in your own requirements. But compared with other downloaders, it lacks quality options for personal selection.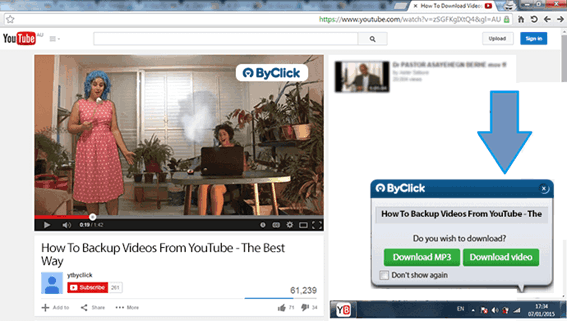 Video Downloader Professional
The final recommended YouTube downloader Chrome extensor is Video Downloader Professional. More than YouTube, the extension is compatible with Vimeo video download as well. It offers multiple resolutions for selecting to download, which will be able to reach 1080p at max.
A download button will be provided once you install the extension to the Chrome browser. It will turn green when detecting a video embedded in the web page. Then, click on it and the output options will be provided to download YouTube and Vimeo videos from the browser without hassle.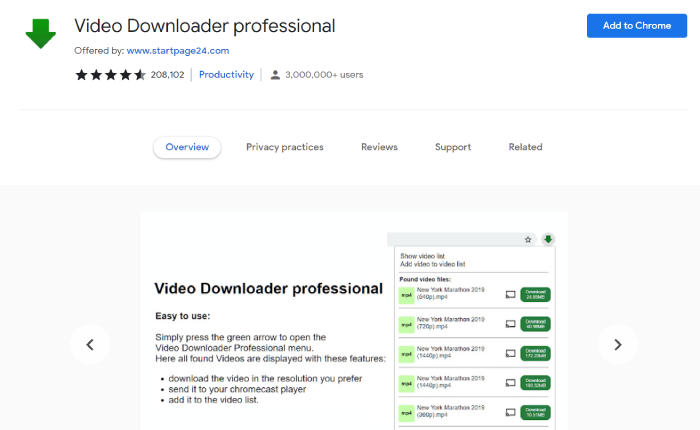 Conclusion
For Chrome browser users, installing a YouTube downloader Chrome extension delivers more convenient service, as users won't require to install extra software to process YouTube video download. However, they might disappoint you at the high-resolution outputs and stable performance. Instead, professional desktop YouTube downloader like VideoHunter is recommended. Hence, based on your practical needs and pick an ideal tool to get it done.