Bilibili is a streaming video site popular among young people. It also allows users to freely create and share videos. But sometimes, users will find that the wonderful videos in the "Favorites" section of Bilibili platform are missing because they were deleted by the author or removed by Bilibili for some reasons. So how can these videos be saved forever? Under this circumstance, a powerful video downloader - VideoHunter can help you get rid of this, and no longer need to be afraid of the video disappearing, allowing you can enjoy offline watching at any time.
Now let's scroll down and have a look.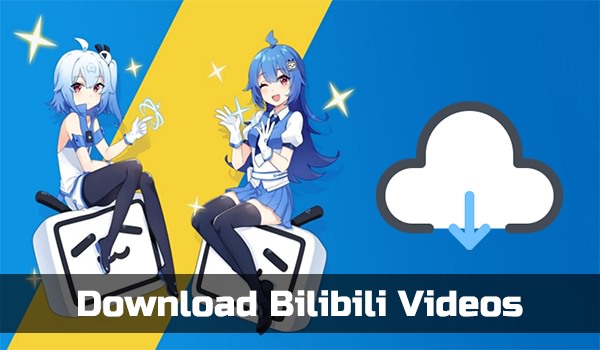 CONTENT Part 1. Brief Introduction of BilibiliPart 2. A Reliable Bilibili Video Downloader on DesktopPart 3. How to Download Bilibili Videos on Windows/Mac
Part 1. Brief Introduction of Bilibili
Bilibili, also named B Site, is one of the widely-used video sharing websites in China, which is themed around animation, comic, and games (ACG). It's a free platform where users can share, submit, view videos with high quality, and even add overlaid commentary on videos for interaction.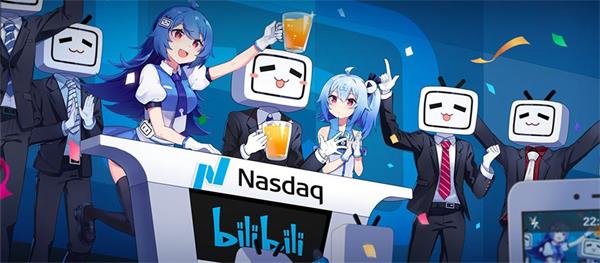 In terms of content composition, Bilibili is mainly composed of Professional User Generated Video(PUGV) and Occupationally Generated Video(OGV). It offers videos of various fields, including music, dancing, science and technology, entertainment, movie, drama, fashion, daily life, and advertisement films, but is also known for the extensive kuso-style parodies by subcultural content creators.
What Bilibili provides is a real-time streaming media service that allows the audience to interact with streamers through a rolling closed caption comment system, nicknamed "bullet curtain". Usually, the topic is anime, content creation, game strategy, etc. This model allows Bilibili to be distinguished from other video websites at the beginning of its establishment in Chinese market, and now became quite popular among the youth.
Part 2. A Reliable Bilibili Video Downloader on Desktop
Although Bilibili has many users, compared to YouTube, it is still a relative niche platform around the world. It is more focusing on Chinese market. Therefore, comparing to YouTube downloader, Facebook downloader, Dailymotion downloader, there are few software supports downloading videos from Bilibili. But don't worry, VideoHunter is the one that can work for you.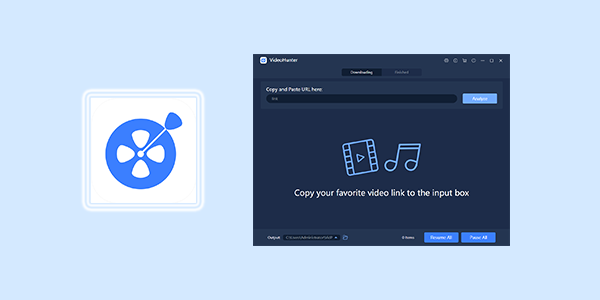 VideoHunter is a professional and cross-platform program that helps save various videos from 1,000+ streaming websites, including YouTube, Twitter, Bilibili, etc. to both Windows and Mac systems.
Since its launch, VideoHunter has won a group of loyal users and has become one of the most reliable downloaders in the market. It keeps attracting more users with the following advantages:
1. The interface is simple and clean, and there are no ads and too many unnecessary settings in VideoHunter.
2. VideoHunter can provide 6X faster downloading speed to help save users' time and efforts.
3. A built-in format converter is available (only in the Mac version now). Users can use the built-in converter to transfer the downloaded video into other 20+ required formats.
4. High output resolutions are provided to save online videos, including 1080p, 4K, and 8K.
Part 3. How to Download Bilibili Videos on Windows/Mac
VideoHunter makes the downloading process become more efficient and convenient. Now let's see how to download Bilibili videos via VideoHunter.
Step 1. Download and install VideoHunter on your device. Both Windows version and Mac version are available below.
Step 2. Copy the URL of the Bilibili video you want to download and paste it into the input box in the interface of VideHunter.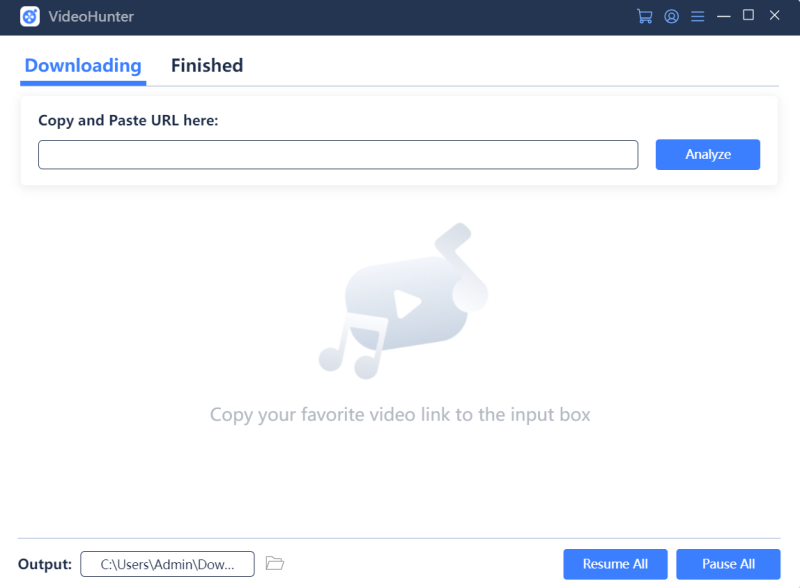 Step 3. Select the output folder in the lower-left corner of the interface and then click on the "Analyze" button. The system will automatically start to parse the link.
Step 4. Due to the particularity of Bilibili video, the exported video can only be saved as FLV format and do not have any other quality option to choose currently.
After selecting the option, hit "Download" to start downloading the video.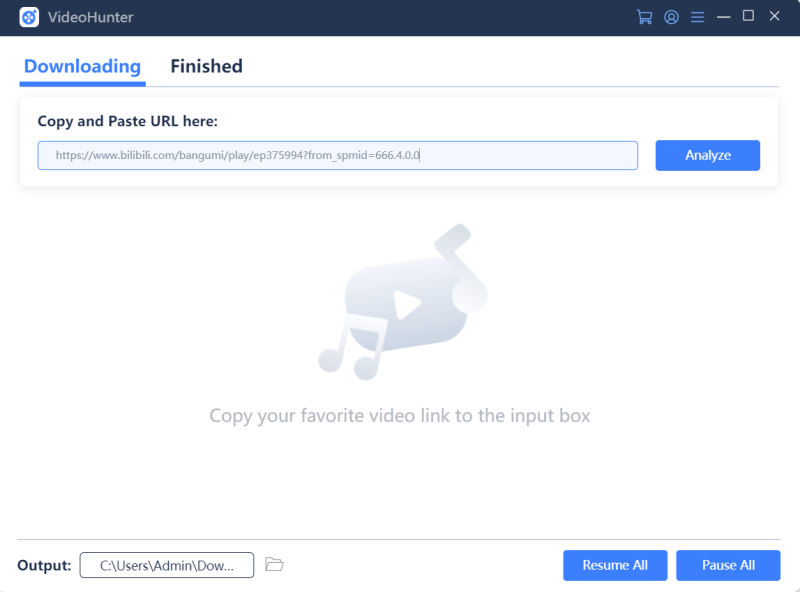 Step 5. After the video is downloaded, it can be found in "Finished" section. Click "Open Folder" to enjoy a smooth playback of the Bilibili video on your device without worrying about it disappearing.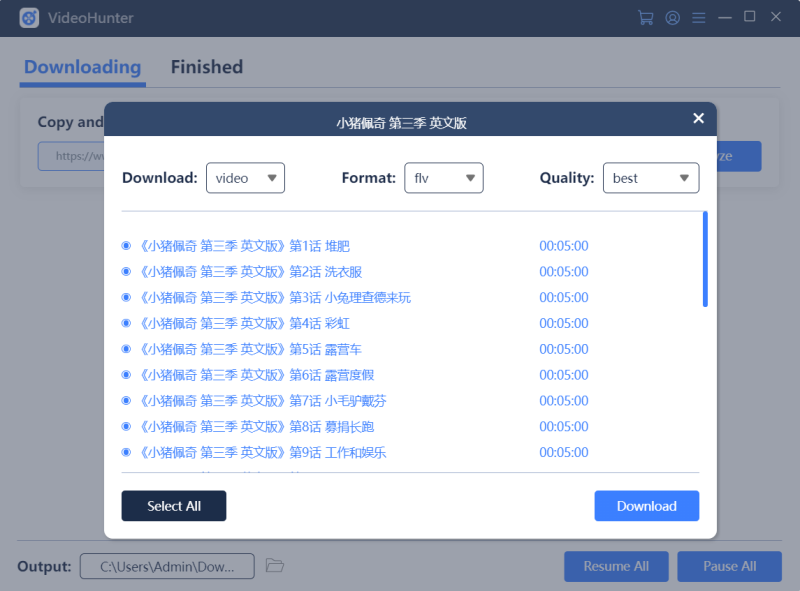 A Tutorial Video on How to Download Bilibili Videos Quickly
# Small Tips:
1. Only the free videos on Bilibili could be downloaded, paid videos are not supported to download via VideoHunter.
2. Only one fixed format for the output videos - FLV. Videos can not be saved as audios.
NOTE: Mac users can convert the format with the built-in converter.

3. No quality options for choice but the output video will be outputted in good quality.
Although the ability to download Bilibili videos is not strong enough at present, VideoHunter never gives up on its continuous improvement and will provide users of Bilibili with more download options and a better experience. Let's look forward to its future development!
Thanks for your support!