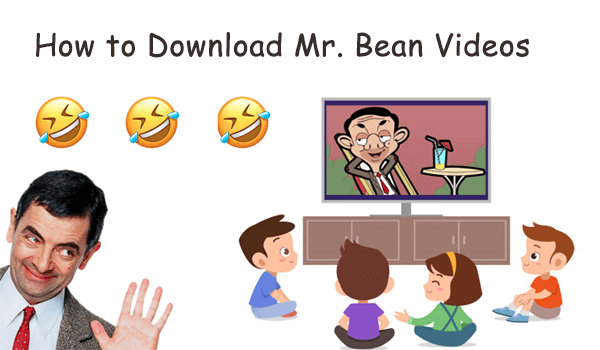 Over the years, Mr. Bean has brought lots of fun to its audiences from around the world. Not only the TV series, but Mr. Bean also releases cartoon episodes and movies for people of all ages to gain amusement. Today, a powerful tool enabling you to download Mr. Bean videos for offline watching will be introduced. If you also want to save some funny Mr. Bean videos offline for entertaining to relax anytime and anywhere you want, follow the guide!
CONTENT Brief Introduction of Mr. BeanEasy-to-use Tool to Download Mr. Bean Full EpisodesHow to Download Mr. Bean All Episodes to MP4 on Windows/Mac
Brief Introduction of Mr. Bean
Mr. Bean is a British sitcom that was first launched on January 1, 1990, on television. It contains 15 episodes and the main character of the TV show is Mr. Bean (played by Atkinson). The protagonist, Mr. Bean, is described as a man who has a child grown inside his body. The TV shows follow the daily life of Mr. Bean and audiences will see how Mr. Bean deals with all kinds of daily tasks (in many cases, cause disruption).
The launch of Mr. Bean won great success, gaining lots of audiences from around the world. The funny story plots and excellent performance skills of the characters made the TV show to be so popular. One of its episodes, which is called "The Trouble with Mr. Bean", even reacher 18.74 million viewers, making itself win so many international awards.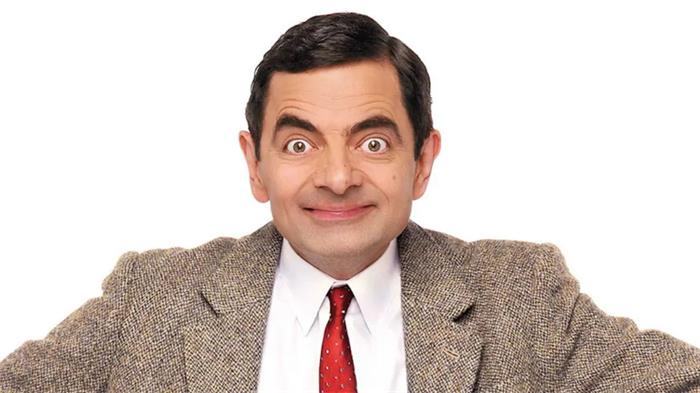 The success of Mr. Bean still continues seven years after its TV series. In 2002, Mr. Bean's animated series was also released for kids and adults to regain fun again. Between 2002 and 2004, there were 52 episodes of animated Mr. Bean launched. Then in 2015, there were other 78 brand-new episodes released for people to continue having fun with Mr. Bean.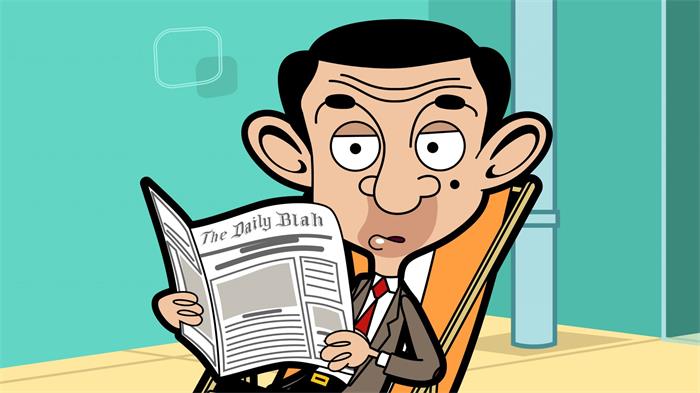 Except for anime, Mr. Bean was also adapted to two movies for bringing fun into the theatre. The first one, Bean, was released in 1997 and describes Mr. Bean's adventures in an art gallery. In addition, another one, Mr. Bean's Holiday, was released in 2007, which follows Mr. Bean's journey across France for having a nice holiday. Over the years, Mr. Bean has brought so much fun to its audiences around the globe.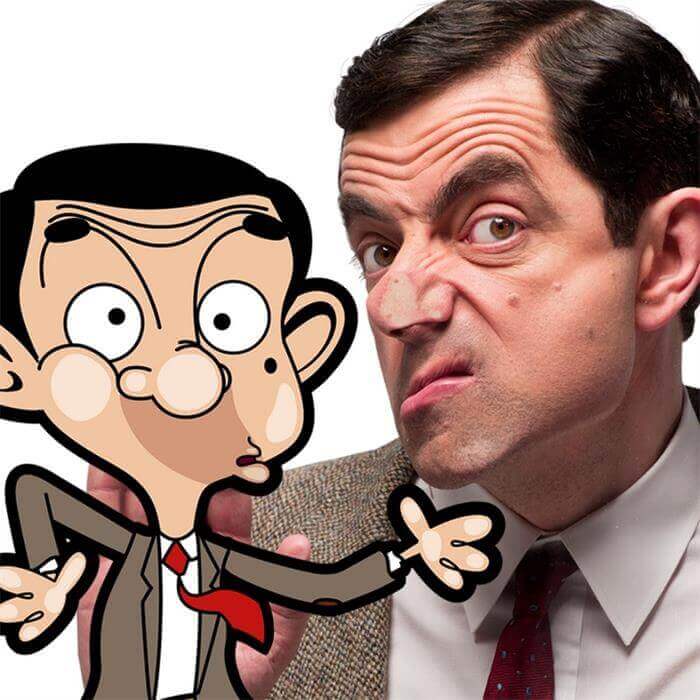 Easy-to-use Tool to Download Mr. Bean Full Episodes
To access Mr. Bean for online streaming, you can find the episodes on YouTube, Dailymotion, Facebook, and so forth. But you can also download them offline so that whenever you feel sad or frustrated, you can access the episodes immediately for having fun, without wasting your mobile data.
VideoHunter is a lightweight and easy-to-handle video downloader that can help you save Mr. Bean full episodes with good quality from different platforms, including YouTube, Dailymotion, and Facebook.
VideoHunter A Reliable and High-quality Any Video Downloader for Windows/Mac Over 1,000 sites supported; 1080p, 2K, 4K, and 8K resolutions available; Easy to handle downloading process; Built-in converter with 20+ output formats supported; Subtitles download available; YouTube playlist download available. Batch download feature allows you to save several tasks at once. Free Download Free Download
VideoHunter offers a convenient service to enable everyone to download online videos easily. So its operating process won't be complicated or difficult. In the following part, you can go through the steps for seeing how to download Mr. Bean's full episodes with high quality. Continue on reading!
How to Download Mr. Bean All Episodes to MP4 on Windows/Mac
VideoHunter is available on Windows and Mac currently. So please select the appropriate version for installing the software to your desktop at first. Then you can follow the steps below to get your wanted Mr. Bean episodes downloaded.
NOTE: It is available for you to [download Mr. Bean YouTube video episode playlist](/blog/download-youtube-playlist.html) at once.

Step 1. Open the Mr. Bean video episode on the platform that VideoHunter supports such as YouTube, Dailymotion, and Facebook. Subsequently, please copy the URL of the episode.
Step 2. Run VideoHunter and enter the interface of the "Downloader". Please input the video URL of the Mr. Bean episode to the downloading bar. Subsequently, tab the "Analyze" icon to convert the episode.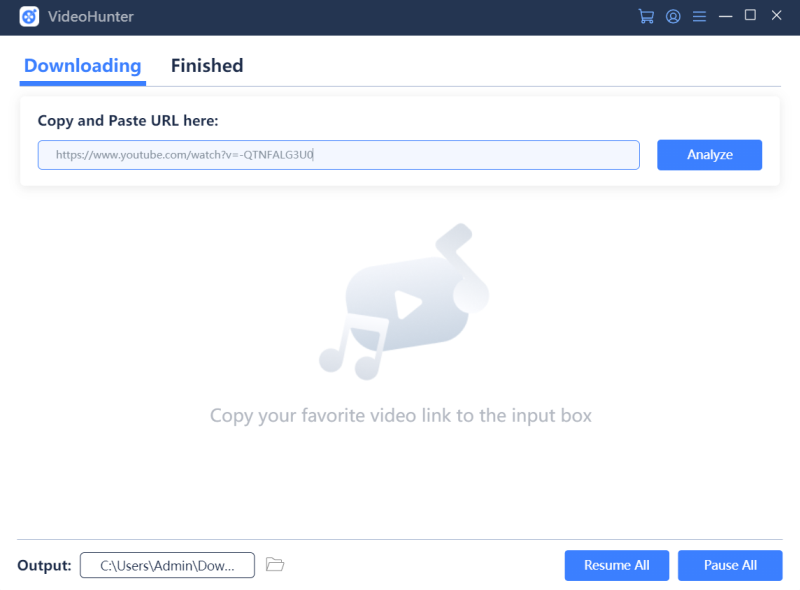 Step 3. Wait for VideoHunter to resolve the URL. When the conversion process completes, you can get a menu for selecting output format, quality, and even subtitle for downloading the Mr. Bean video episode. Make your choice and click on the "Download" icon.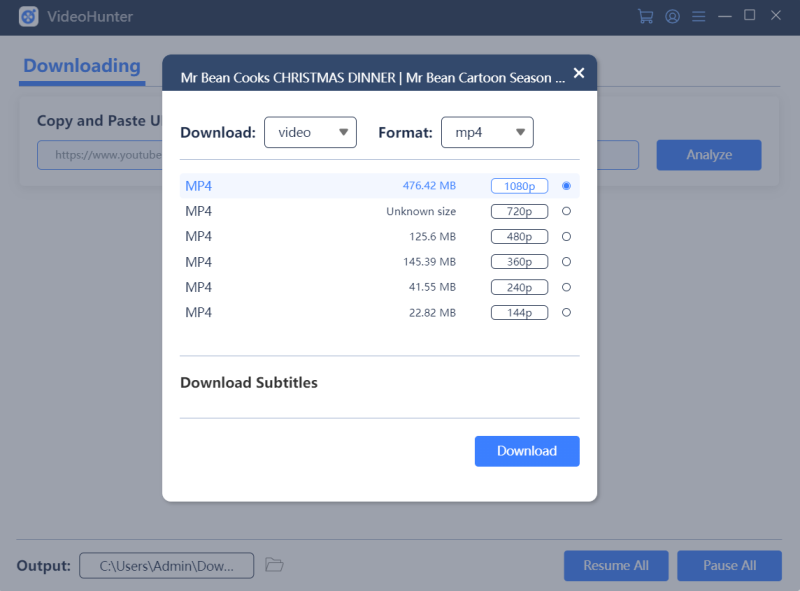 Step 4. Then VideoHunter will start downloading Mr. Bean episode immediately. When the download completes, you can access the downloaded episode for offline playback in the "Finished" module.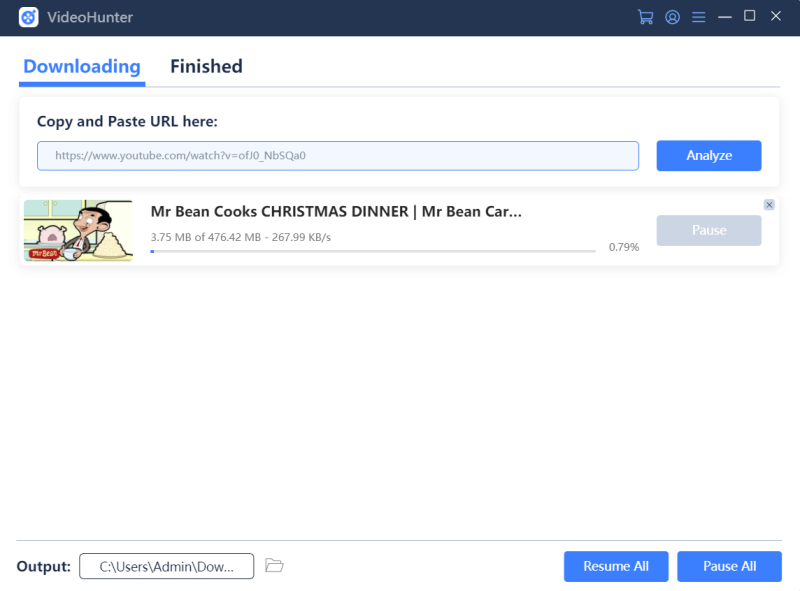 If you feel stressed and tired because of your work or study, it is recommended to download Mr. Bean videos for entertaining when you have spare time. The positive attitude that Mr. Bean brings to us is precious and we should learn from him to face our life in more optimistic ways.
See Full Guide on How to Download Mr. Bean Videos in 1080p MP4