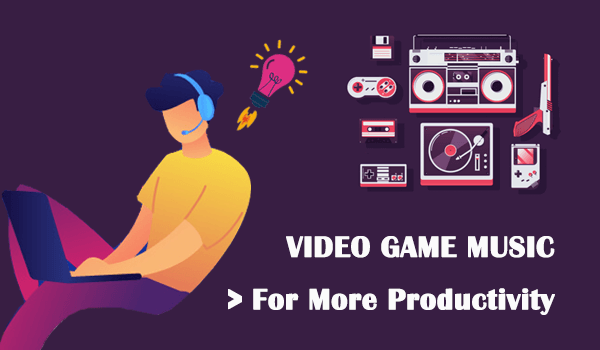 People hold traditional thought that video games can always drag download our productivity because they make people get addicted easily. But another aspect of video games holds completely different idea, which claims that video game music can be a helpful and workable tool to boost people's creativity, problem-solving ability, hence enhance the productivity. Why?
CONTENT
Reason to Listen to Video Game Music When You Are Working
Best 10 Video Game Music Recommend to Enjoy at Work
A Lazy Way to Download Video Game Music for Offline Playback
Reason to Listen to Video Game Music When You Are Working
Ahead of all, we may hold a basic understanding that music can bring benefits to us. Absolutely. Musical melodies hold the ability to bring our dopamine in brain to be produced in a higher level. This is the substance that will be released when you are doing the things that you enjoy, and make you happy or relax. Surprisingly, music can make the production of dopamine to be even stronger. And this is why music can help us maintain good mood, and let us to concentrate as well as keep calm more easily.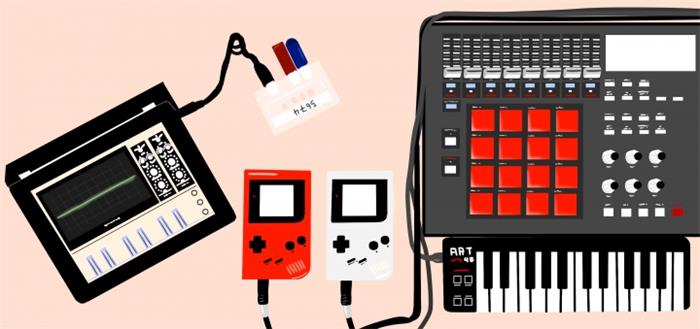 In video games, especially those RPG games, player will hear the video game music when they are having some tense moments and have to think quickly about their characters' next movement. The music is designed to fit the moment, so it will highly convey this process and boost your quick-thinking ability. That's how video game music is created. They need to boost players' different abilities in game for fitting different moments. So, as you can know now, different types of video games may provide video game music that can boost different abilities (basing on what the video games focus much). Here are some examples:
Portal's game video can help players better focus on puzzles and brings up our logical thinking ability to solve them;
Fallout's game music brings out your cautious and stubborn exploration interest;
The Legend of Zelda' game music make you feel ambitious to conquer the world; ...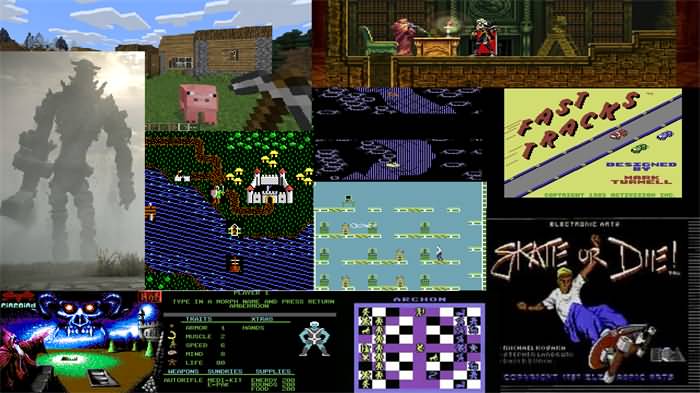 By knowing what the video games focus on, you can easily find the video game music that is suitable for you to increase your productivity or abilities when you in need. From this aspect, the benefits that video games can bring are larger than we can imagine.
Best 10 Video Game Music Recommend to Enjoy at Work
In this part, we collect the best 10 video game music for you to try to playback at work. You can select the one basing on the type of the video game for fitting your needs.
1. Animal Crossing: New Horizons (2020)
2. Grand Theft Auto V
3. Celeste
4. The Witcher 3: Wild Hunt
5. Crypt of the Necrodancer
6. Eternal Sonata
7. The Legend of Zelda: The Wind Waker
8. Super Mario Galaxy
9. Monument Valley
10. Streets of Rage 2
A Lazy Way to Download Video Game Music for Offline Playback
Adding the video game music to your offline playlist and then play the music back at work can help you gain better production state conveniently. So, you can try to use VideoHunter to download these video game music from YouTube or other platforms. Why we call it a lazy way? Because
VideoHunter
just makes the downloading process to be so simple. Even it can perform quickly to download a whole YouTube playlist. So if your video game music videos are contained in the same YouTube playlist, you can download them at once with only several clicks, which can really be "lazy".
VideoHunter A Reliable and High-quality Any Video Downloader for Windows/Mac Download online videos with 1080p, 4K, or 8K quality; Save video/audio in MP3, MP4 formats; Convert YouTube music to the highest 320kbps; Download YouTube playlist within one-shot; Get 6X faster downloading speed to save time; Batch download feature allows you to save several tasks at once. Free Download Free Download
# Download Video Game Music via VideoHunter
STEP 1.
Open YouTube or other VideoHunter's supported platform. Then you can copy the URL of the video game music.
STEP 2.
Go to VideoHunter and put the URL of the video game music into the frame bar. Then, tab the icon of
"Analyze"
.
NOTE: If you paste the URL of the YouTube playlist, VideoHunter will detect all the videos contained in the playlist and provides them in a list for you.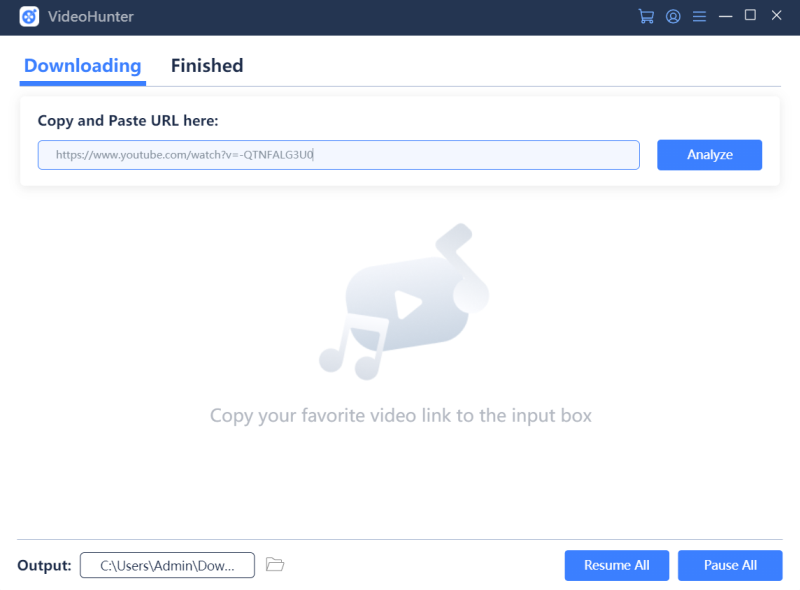 STEP 3.
Now, you should select MP3 as the output format, and then whatever quality you want from the menu. Then, hit
"Download"
to save the music directly.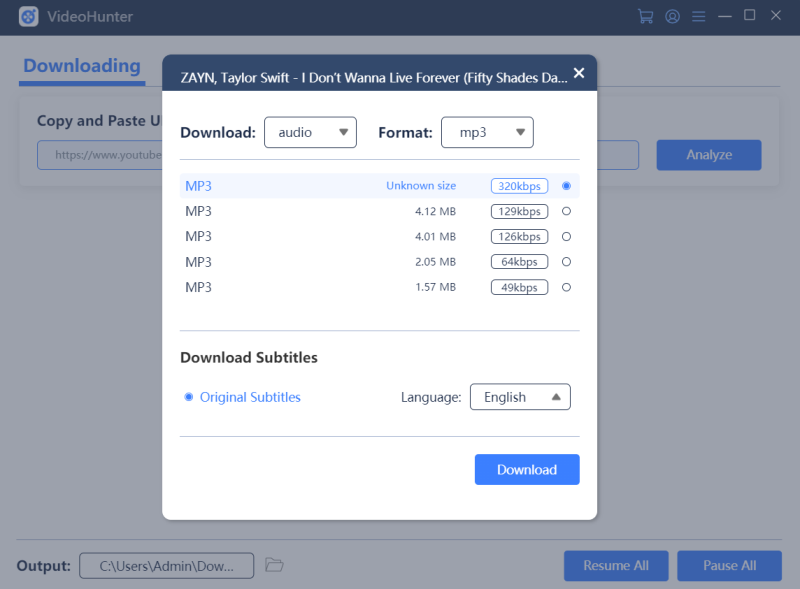 Video game music can do more benefits to people than you can imagine. Actually, they works better to help improve our production! So when you feel your efficiency is lower at work, you can try to listen to some video game music for finding the efficiency back again.