During this video sharing era, people have wider selections in selecting the video streaming sites for entertainment. Except for the well-known names such as YouTube, Dailymotion, and so forth, Vimeo also gathers a large user group, with millions of audiences from over the world to enjoy the streaming content with high definition online.
Nevertheless, like most video sites do, the platform doesn't provide an official method to download Vimeo videos for offline streaming unless the original uploaders have enabled the download options on. That means you need to figure out a way by virtue of third-party tools. So in today's post, several helpful methods will be introduced to help you download Vimeo videos on PC and Phone without hassle. Now, please scroll down and walk through them.
CONTENT
Part 1. How to Download Videos within Vimeo Directly
Part 2. How to Download Vimeo Videos to PC Quickly
Part 3. How to Download Vimeo Videos on iPhone/Android
Part 1. How to Download Videos within Vimeo Directly
As mentioned, when the author has enabled the download option, people gain permission to download the Vimeo video directly. When you open the video page and are ready to play the Vimeo video, you can notice that there provides a Download button next to the Share option. This means that the author welcomes everyone to download the video for personal saving. So you just need to tap the Download button for downloading the video from Vimeo.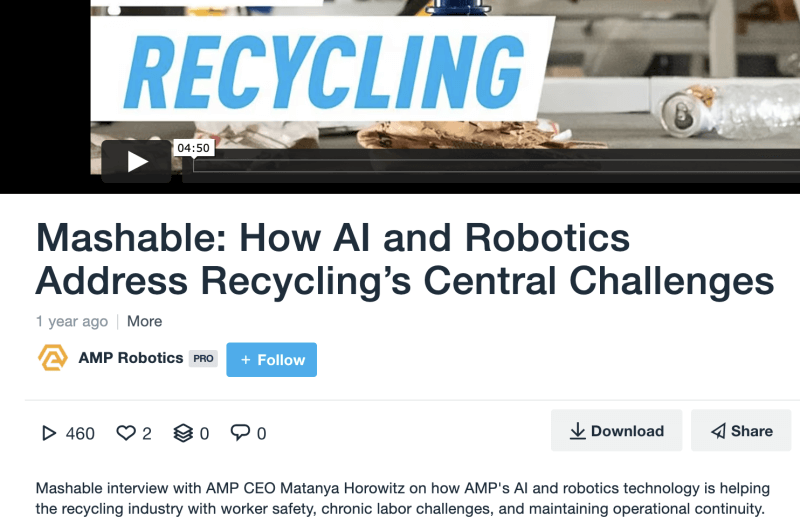 After tapping the Download button, you are allowed to select an output quality for encoding the output video file. The highest definition can reach HD 1080p, which can surely bring the best video streaming experience to you.
When confirm to download Vimeo video with the quality you prefer and click on the Download button, the Vimeo video can directly be saved to your device as an MP4 video file.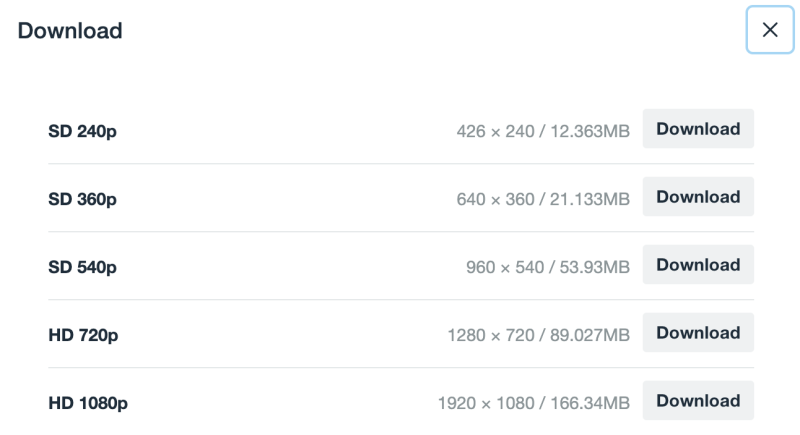 Part 2. How to Download Vimeo Videos to PC Quickly
Except for the Vimeo videos that have the approval of the downloading option from the authors, what if we need to download those that are not equipped with the download buttons? Under such circumstances, we need a third-party program to assist in reaching the target. In the following, the top 4 Vimeo video downloaders and their manipulation process will be introduced to you.
1. VideoHunter
The first recommended video downloader for Vimeo is VideoHunter. As an industrial-leading program, it provides sparkling features in bringing the best video downloading experience to users. VideoHunter can be compatible with both Windows and Mac, and also supports the downloading services to cover people's demands to save videos more than 1,000 popular streaming sites. Let's preview the outstanding qualifications brought by VideoHunter:
• It supports 1,000+ online streaming sites such as video platforms like YouTube, Dailymotion, Vimeo, etc. and social media platforms such as Facebook, Twitter, Instagram, and more. • HD 1080p, 2K, 4K, and even 8K are provided to output videos for ensuring the highest quality in offline video streaming. • Support to convert YouTube, SoundCloud, Bandcamp, and other music to MP3 with the highest 320kbps audio quality. • It is also compatible with downloading playlists and subtitles accompanying the video downloads. • By providing the 6X faster downloading speed and batch download feature, the program ensures higher productivity in downloading online videos/audios. • The auto-proxy setting mode can be toggled on inside the program to automatically overpass the regional limitations to download any video offline. • For all registered users, the program provides free downloads each day to freely download online videos without any charge.
Get much familiar with VideoHunter now? The following steps will guide you through manipulating the program to download Vimeo videos to PC directly. Follow and take a try!
Step 1. Install VideoHunter and Register An Account Please install VideoHunter first. When the installation completes, run the program and you will be required to sign up for an account before utilizing the function.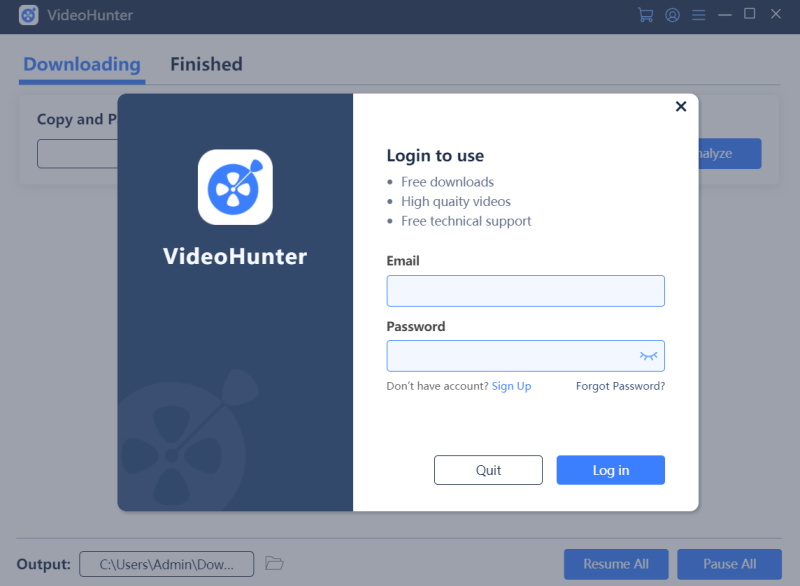 Step 2. Copy and Paste Vimeo Video URL After logging in VideoHunter and turning to its downloader main feed, you ought to copy the URL of the Vimeo video (from the official site) and paste it to the downloading bar in VideoHunter. Subsequently, tap Analyze to resolve the URL.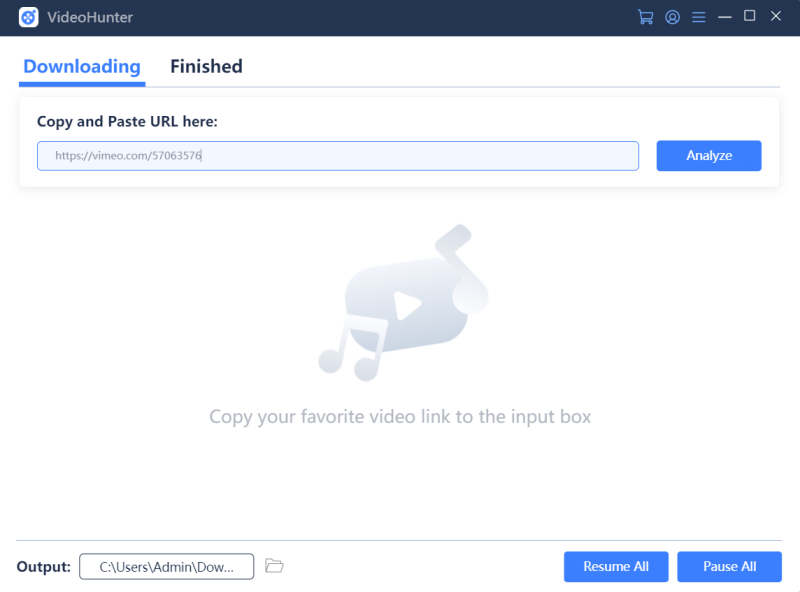 Step 3. Download Vimeo Video After a moment when VideoHunter has analyzed the URL, you can select an output format as well as quality to download the Vimeo video. Directly tap the Download button, and the Vimeo video can be downloaded right away.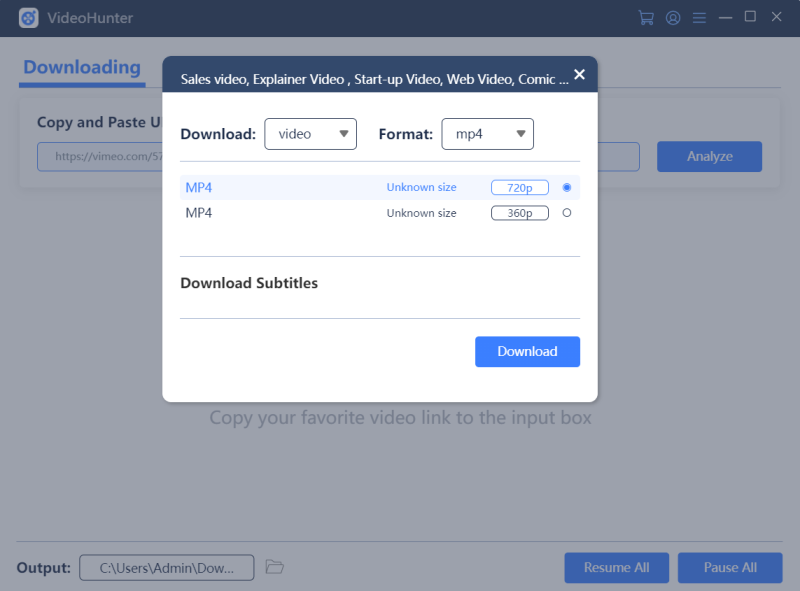 When the downloading process completes, switch to the Finished module and you can access the output folder by tapping the Open Folder button for finding and streaming the video offline.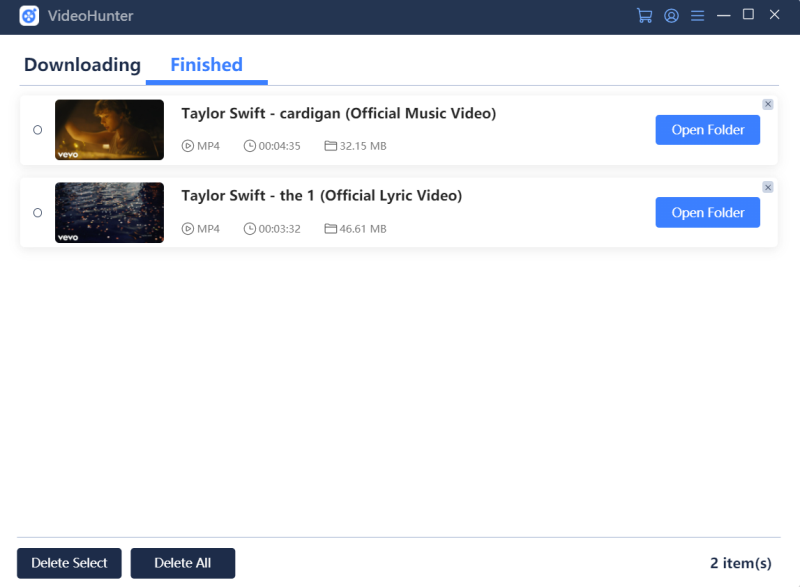 2. Freemake Video Downloader
Freemake Video Downloader provides a cross-platform desktop program for both Windows and macOS users to download videos from YouTube and other 10,000 sites. It supports HD quality and popular formats such as MP4, AVI, 3GP, FLV, and more to output videos. Freemake provides freeware that takes no charge for downloading short videos, making it a good selection to download videos from Vimeo. However, to download videos of more than 3 minutes and remove the Freemake branding, you would have to purchase a premium upgrade.
The steps to use Freemake Video Downloader are provided here:
Step 1:
Run Freemake Video Downloader on your computer after installing it.
Step 2:
Go to Vimeo and copy the URL of the video you wish to save for offline streaming.
Step 3:
Bring the URL back to Freemake Video Downloader and click on the
Paste URL
button for reading the video and converting it.
Step 4:
Select an output option to download Vimeo video with HD quality.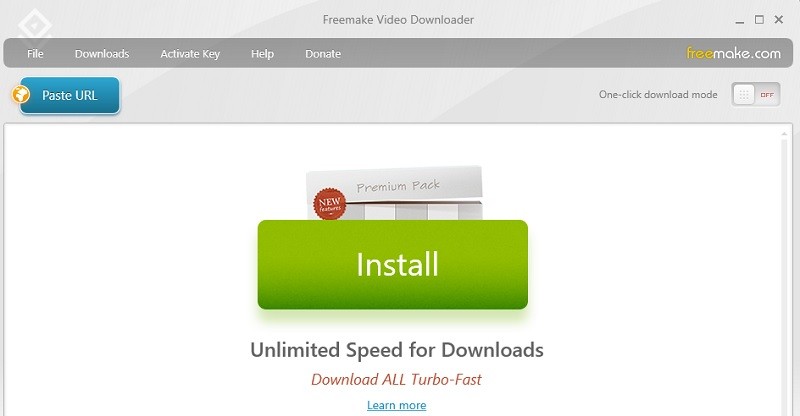 3. All In One Downloader
The web-based online video downloader, All Video Downloader facilitates a more convenient process in downloading Vimeo videos. On any device, people can access the tool with a reliable web browser such as Chrome, and manipulate the video download with easy clicks. Walking through 3 easy steps, then you can get the video downloaded from Vimeo for enjoying the great quality playback offline:
Step 1: In your web browser, please go to Vimeo and open the video page of the content you want to download. Copy its URL. Step 2: Switch to All Video Downloader, subsequently, paste the URL and convert it. Step 3: Select an output format and quality to download the Vimeo video to your device directly.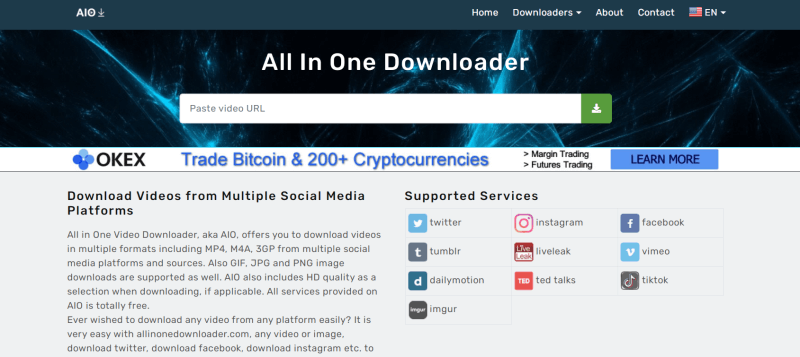 4. Savevideo.me
Like All In One Downloader, SAVEVIDEO.ME is another reliable and secure online tool that works to download videos from Vimeo without a third-party program installed. The downloading speed of this online video downloader is also guaranteed, in that the efficiency can be brought up to another level. People only need to prepare the Vimeo video URL, and SAVEVIDEO.ME will complete the test process for bringing the high-definition video output for you to enjoy offline. However, there are some ads that can't be neglected on this website. You just need the following steps to get your favorite Vimeo video downloaded:
Step 1: First, open Vimeo official website and access the video page which you are about to download the video. Copy the URL from the address bar. Step 2: Open another tab and go to Savevideo.me and you ought to paste the video URL and convert it. Step 3: Please select the option to download Vimeo video with your preferred parameters.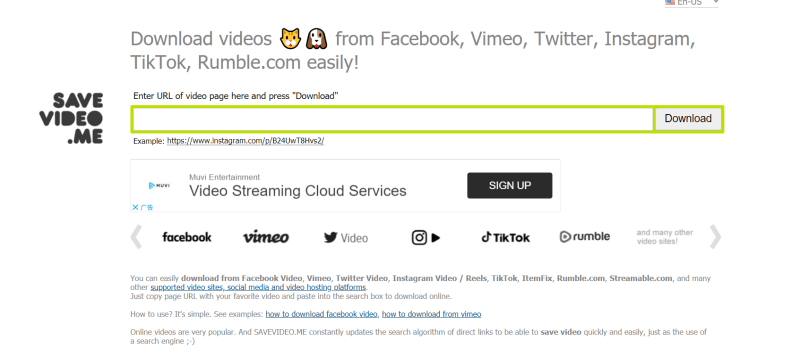 Part 3. How to Download Vimeo Videos on iPhone/Android
The final part is for mobile users. On iPhone and Android, there are also professional and powerful tools supported to download Vimeo videos with great quality securely. The following applications are two top-ranking options you can try. Please take a look.
1. VidMate
VidMate always tops the ranking list for providing outstanding video downloading function to download videos from Vimeo, Dailymotion, and many other popular sites on Android. With a built-in web browser, you can also access the online videos inside the app for streaming online. Here shows you how to use it:
Step 1: After installing VidMate to your Android, run the application. Step 2: Use the built-in browser to go to Vimeo and open the video for playback. Step 3: When the Download button is provided, click on it and select a quality. Then you can directly download the video offline.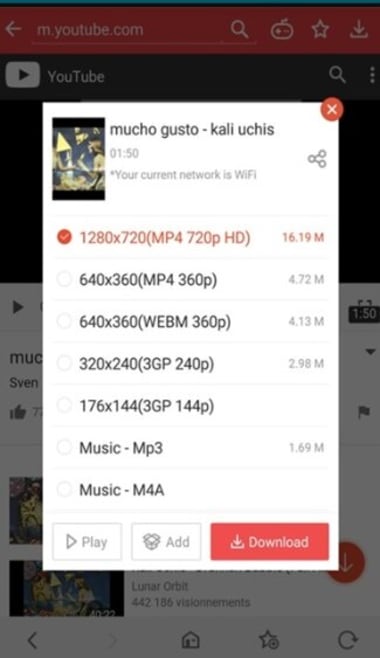 2. MyMedia App
MyMedia App is professional in downloading online videos for Android and iOS users, including both iPad and iPhone. It provides the powerful function to manage your media files, and also download them from online sites. With MyMedia App, you get the full control to manage a majority of online resources for enjoying them offline without restrictions.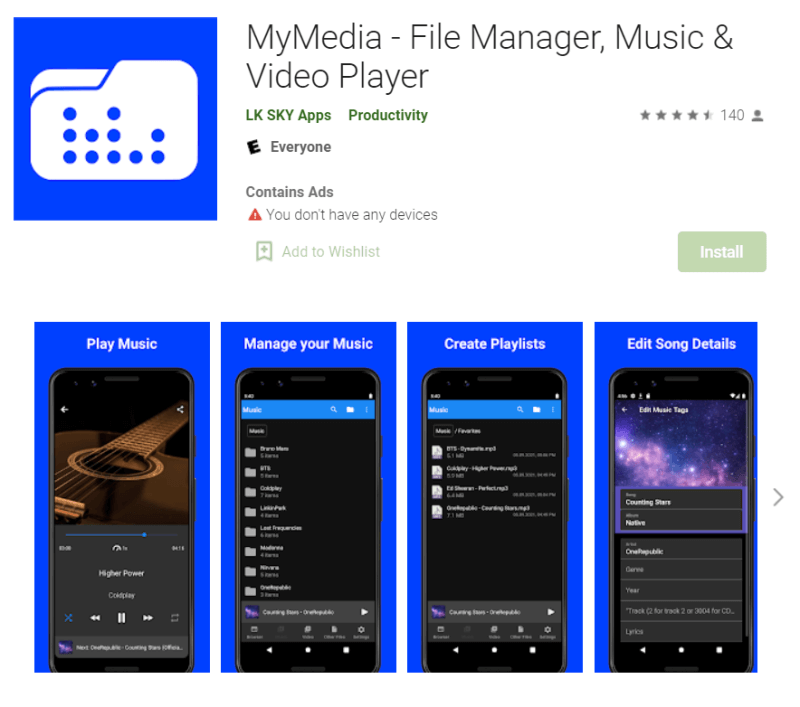 Conclusion
Now you have gone through the comprehensive methods to download Vimeo videos on different devices. Feel it easy? With these easy-using and powerful programs, it won't be a tough work to download Vimeo videos anymore! Hope everyone can enjoy their favorite Vimeo videos without hassle from now on!