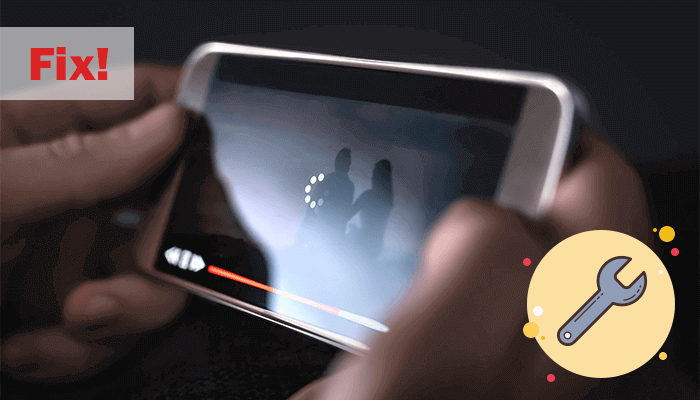 Whether you have an enjoyable online video streaming experience depends on many factors, from Internet condition to platform stability. It is unfortunate that many users have once encountered with online video streaming issues. So it would be better for us to keep some ways for fixing them when we meet any unexpectedly. Hence, we bring this blog here with some useful methods to help troubleshoot video streaming issues. Read and keep them for getting ready to help!
CONTENT 1. Check Internet Connection2. Update App or Browser3. Video Unavailability[Tip] How to Get Rid of Online Video Streaming Issues
1. Check Internet Connection
In most cases, the direct reason that results in video streaming issues should be the Internet problem. As we know, online video streaming heavily relies on your Internet speed. When we have a poorer network condition, the video's streaming quality would be lower, and there would have many issues occur, such as the YouTube playback error, freezing or sticking problem, and so on.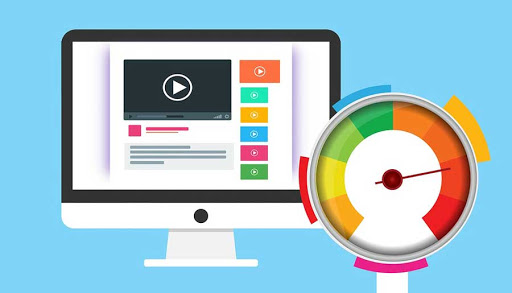 So when you meet the video streaming issues and you are not sure whether they are caused by poor Internet condition, you can check your Internet signal for seeing if it is reliable for streaming videos. You can switch to a faster Wi-Fi or reboot the route, and then try to refresh the page for streaming the video again. If the video can be played fluently now, it means that your Internet condition goes poorer thus cause the video streaming issues. If not, you may run into other video playback problems, please continue on reading.
2. Update App or Browser
Except for the stable network connection, to stream videos online fluently also requires a stable performance of the browser or app which you use to stream videos with. The software would always get updated for fixing some known bugs and provides users with better usage experience.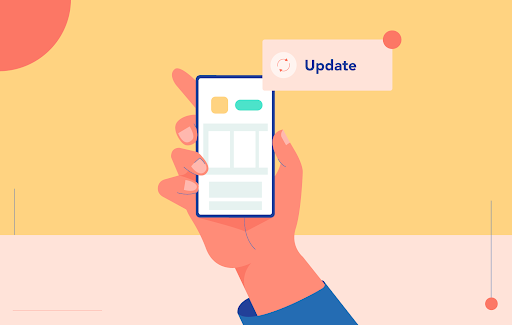 When you meet some video streaming issues, you should also consider whether some software bugs have kept you away from watching the videos successfully. You can check whether there has a update of the software and get it installed for seeing if this error is a bug that would be fixed in the latest version. Using an outdated software may suffer from problems like device compatibility, and this would be a possible issue causing the video streaming problem.
3. Video Unavailability
Some platforms such as YouTube and Netflix would set regional limitations so that video uploaders can choose the regions where they want their video content to be playable. So if you fail to play the video because the video is unavailable in your region, this is a streaming issue that is not caused by technical problem, so you can fix it easily just by changing the location.
On YouTube, it allows users to change the location for streaming videos accordingly. You only need to click your profile image and then select the region where the video is playable in "Location" section.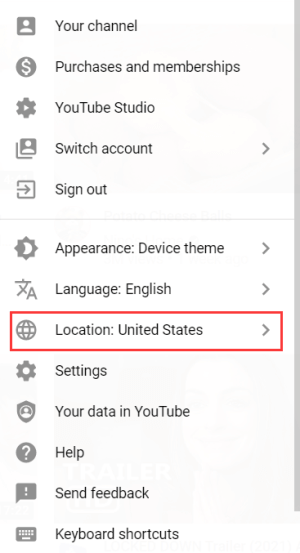 If you are using other platforms where there do not provide such an optional setting to change the location, you can make use of those proxy or VPN services to change your virtual IP address to treat the platforms. In this way you can also make the videos with regional playback limitation to be available again!
[Tip] How to Get Rid of Online Video Streaming Issues
Unfortunately, video streaming issues always come unexpectedly and suddenly, which can greatly affect our online video streaming experience. The best way to get rid of this concern is to download the videos from Internet in advance so that the videos can be streamed offline freely and without any limitations. Hence, we'd like to recommend an any video downloader that can be used to download online videos from many different websites.
VideoHunter is a popular any video downloader offering excellent help to get videos from 1,000+ video streaming websites, including YouTube, Facebook, Twitter, Dailymotion, VEVO, and so forth. It has a simple interface but very powerful function. You are sure to get great video downloading experience using VideoHunter.
VideoHunter A Reliable and High-quality Any Video Downloader for Windows/Mac Unlimited Downloads Available Provide HD/4K/8K Output Quality Support Videos from 1,000+ Sites Provide Extra Built-in Video Converter Enable 6X Faster Downloading Speed Convert Music to MP3 Easily Free Download Free Download
Now, this simple tutorial is offered to guide you using VideoHunter to download streaming videos from online websites.
STEP 1. Install VideoHunter to your desktop (it is only available on Windows and Mac now). Then, launch the program and enter the interface of "Downloader".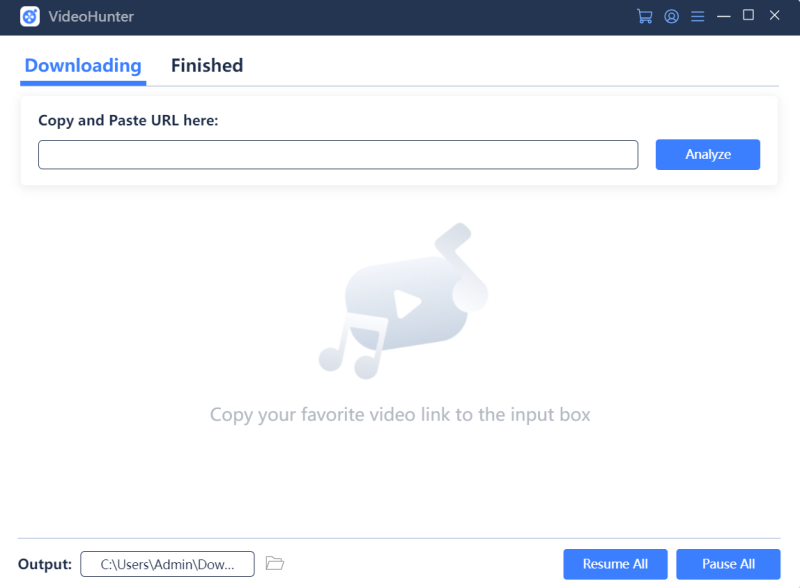 STEP 2. Go to the supported platform such as YouTube for copying the URL of the online video you need to download via VideoHunter. Then, paste the URL to VideoHunter's analysis bar and also tap the "Analyze" button.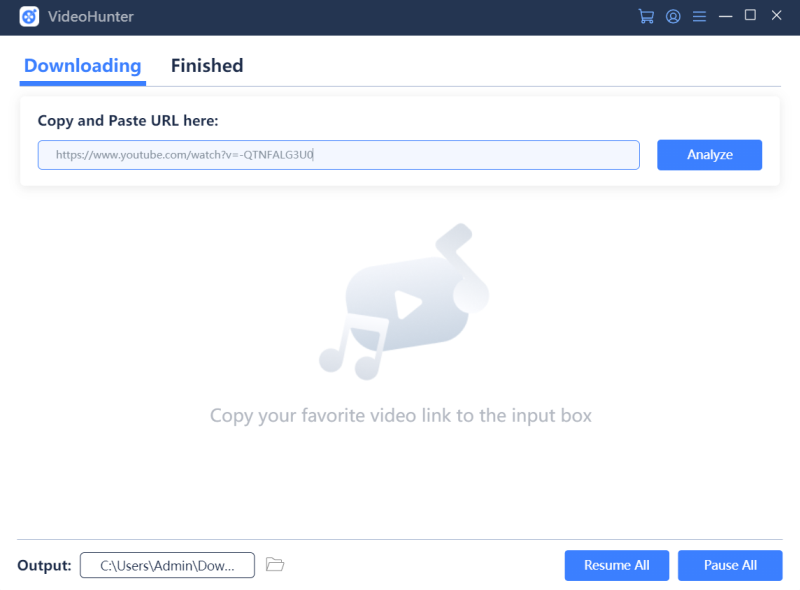 STEP 3. Seconds later the video will be converted and some output choices will be provided to you. You can choose your desire option and then directly hit "Download" to save the online video offline.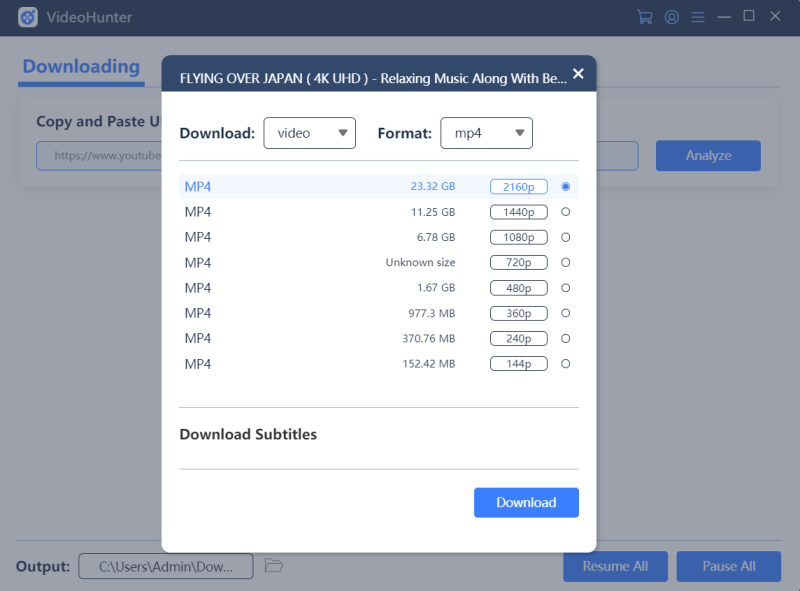 Video streaming issues are annoying but there are still ways to overcome them. The best way for me is to download the videos I need in advance so that nothing is concerned when I stream them offline. You can also try this way if you have already been tired of fixing video streaming issues!