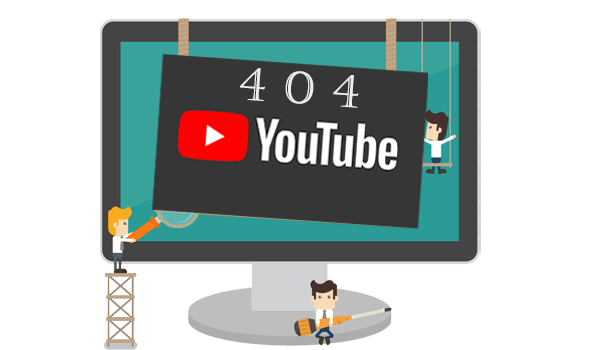 "When I tried to play a YouTube video, it failed. Instead, a message 'Video Playback Error Tap to Retry' appeared and it seemed something went wrong with the video playback. Is there any solution to fix this issue?"
Some users have reported such YouTube playback error when they tried to stream videos on YouTube. Actually, it is common to encounter with this problem. But fortunately, YouTube playback error is not a fatal bug that could not be solved. Today, we bring 6 ways to help figure out YouTube playback error. Take them now when you get stuck in this problem!
CONTENT Way 1. Change A Wi-Fi Connection or Restart the RouteWay 2. Clear YouTube App or Browser CacheWay 3. Change DNS Address on Your DeviceWay 4. Download YouTube Videos for Watching OfflineWay 5. Change A YouTube ID and Retry the Playback Again
Way 1. Change A Wi-Fi Connection or Restart the Route
The most likely reason that results in YouTube playback error may be your network connection. As we know, online video streaming requires reliable Internet connect so that the video can be loaded and played successfully. When the network is poor, you may easily get into the YouTube playback error.
Therefore, the first general method to solve this problem is by changing to a faster Wi-Fi connection. If there is only one Wi-Fi signal you can connect to, just try to shut down the route to let it rest for a while. Then restart it for connecting and trying to play the YouTube video again.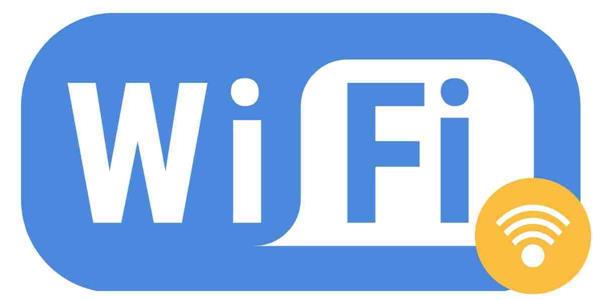 Way 2. Clear YouTube App or Browser Cache
Applications would store cache so that allowing users to browse the net or content more quickly. However, too much cache data may get your browser or apps corrupted, so that they fail to function in a normal way. So when the YouTube playback error occurs, you also need to consider the possibility of whether the corrupted cache data brings such problem.
If you are using YouTube App on mobile devices such as iOS and Android, you can clear the app's cache data in "Settings" function.
If you are using a web browser to visit YouTube and stream online videos, directly clear the cache of the browser can help you figure out this problem without hassle.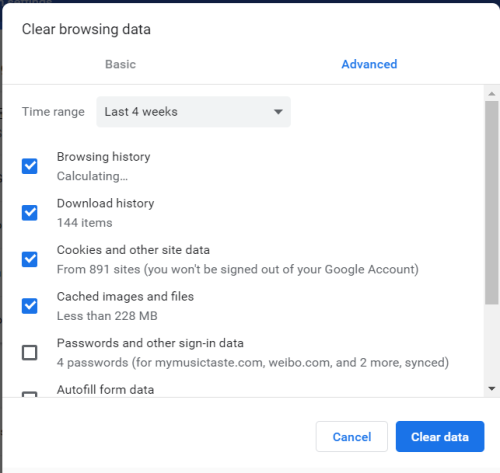 Way 3. Change DNS Address on Your Device
In some cases, by changing the DNS address that your device is connecting to can easily solve the YouTube playback error magically. Changing DNS address means to change the Wi-Fi's DNS address. Here I will show you how to do that using iOS device as an example.
Step 1. Awake your iPhone and the go to Settings > WLAN.
Step 2. Select the Wi-Fi signal you have connected to, then tap the info icon located beside the Wi-Fi icon.
Step 3. Here, click into Configure DNS and select Manual, then add new DNS address in DNS SERVERS blank. Just enter 8.8.8.8. Finally, click Save to complete.
After the DNS address of your Wi-Fi connection changed, you can go back to the YouTube video and refresh its page for seeing whether the YouTube playback error can be successfully fixed.
Way 4. Download YouTube Videos for Watching Offline
This is an ultimate solution to solve YouTube playback errors and other video streaming problems completely. By downloading YouTube videos in advance, you can watch them offline on any devices without worry about the network condition or playback errors. The tool recommended for you is VideoHunter.
VideoHunter is absolutely your best choice to download YouTube videos. It can not only provide with high quality output options (1080p, 4K, 8K), but also make the downloading operation to be as simple as possible. In addition, VideoHunter offers more sparkling features such as:
VideoHunter A Reliable and High-quality Any Video Downloader for Windows/Mac Over 1,000+ video/audio streaming platforms supported; Mainstream formats provided: MP3, MP4, M4A, and MKV; Support Videos from 1,000+ Sites YouTube playlist downloading feature provided; 6X faster speed and batch download feature enabled; Subtitle Downloader is functioned to download subtitles in SRT; Built-in converter with 20+ formats is available on Mac now. Free Download Free Download
Simple downloading tip is provided here as your reference.
Step 1. Install VideoHunter on your Windows/Mac device and then launch it as preparation.
Step 2. Go to YouTube and copy the URL of the video you would like to download in advance. Then please paste to VideoHunter's downloading bar and click on the Analyze button.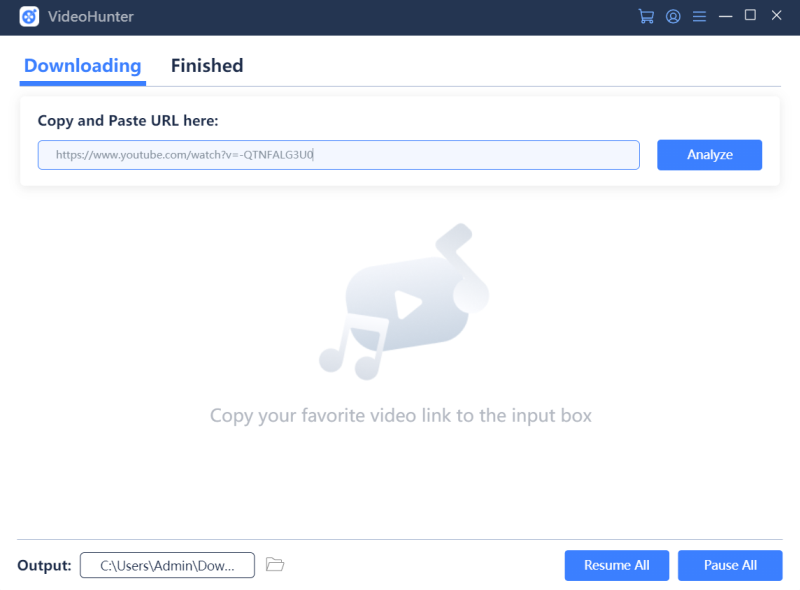 Step 3. After a while, downloading options will be generated for you to select. Choose the one you need and simply click the Download button to submit downloading the YouTube video.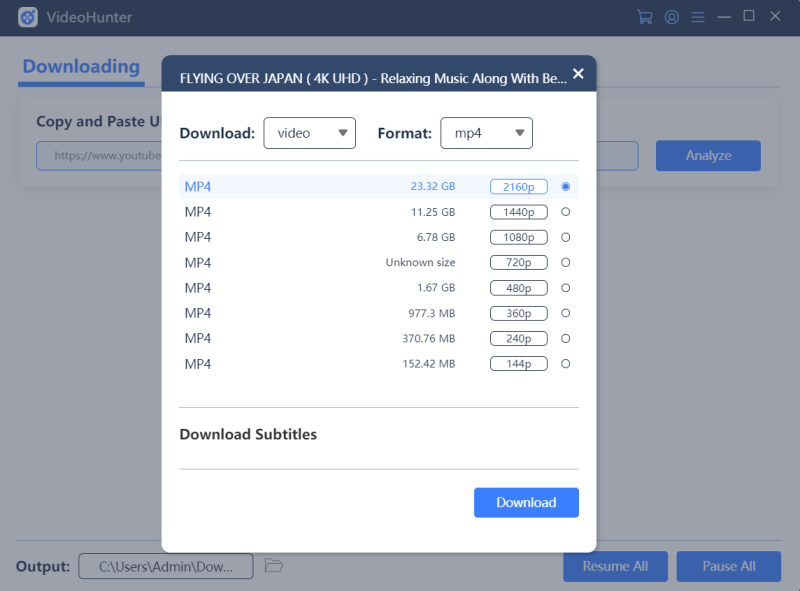 Way 5. Change A YouTube ID and Retry the Playback Again
Sometimes you get the YouTube playback error after login with your Google Account. Therefore, the cause of this issue may result from the fact that your YouTube ID has been added to the blacklist by YouTube. Under this situation, no matter which YouTube video you try to play, you will get the playback error and fail to stream YouTube videos successfully.
To solve this problem, the only method is to change another YouTube ID, login and try to play the video again. If this still doesn't work for you, you should consider the above methods for trying to solve the YouTube playback error instead.
These are the most common and general ways to solve YouTube video playback error. When you encounter with the issue unexpectedly, you can try these methods to see if the problem can be solved with the guidance. Share it with your friends if it helps!