The short funny video clips are spreading on the Internet, across lots of popular video streaming websites and also social media platforms. They are the best way for people to get relaxed because the short video clips can convey funny small stories or humorous elements that could just make audiences laugh out loud. When you stream some extremely ridiculous and funny short video clips, sometimes you want to keep them for next time watching or share with your friends and spread the fun. But how? Are there any video downloader that could support more platforms for saving the funny video? Here, we bring VideoHunter to you.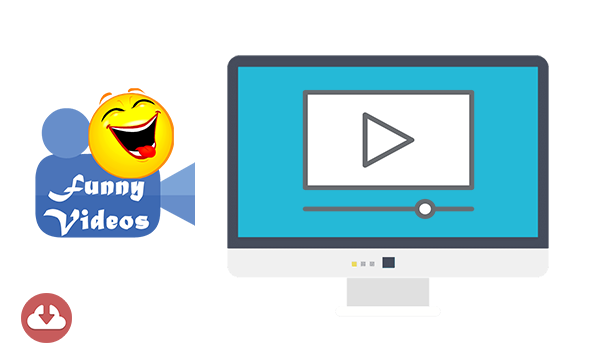 CONTENT Two Mainstream Sites to Discover Funny Short Video ClipsA Simple Way to Download Online Funny Video Clips Offline
Two Mainstream Sites to Discover Funny Short Video Clips
Ahead of all, we would like to share the most popular funny video sharing and streaming platforms for people who are not familiar with field. Currently, YouTube and Dailymotion are two most prevailing platforms for freely sharing and enjoying short videos and other resources online.
# YouTube
YouTube is an all-featured video streaming site. Today, it has been the most popular video platforms around the globe. It allows users to freely upload, share, and stream videos they need online. The video streaming quality of YouTube is also high enough for having the best experience. For example, the HD quality 1080p, or even higher ones like 4K, 8K, can be chosen to stream the videos they need.
Because of the rich audiences resources, many people start their own channel on YouTube for not only sharing some daily moments, but also more professional videos such as tutorials. So on YouTube, you can access video resources in almost all categories. It will be the best place for you to discover more funny video clips shared by users from around the globe.
# Dailymotion
By comparison, Dailymotion is less popular to YouTube. Dailymotion was built up just one month after YouTube's setup, and it is aim at providing a platform for users to share videos more easily. Instead some long video resources, Dailymotion prejudices in short video sharing. Thus it brings a perfect place for people to share and discover funny video clips. If you want to dive in fun by enjoying the funny videos shared by others, use Dailymotion video downloader to get these videos for offline playback!
A Simple Way to Download Online Funny Video Clips Offline
Now we turn to the main part of this blog. So are there any reliable video downloader to download funny videos from these platforms, and even more such as Facebook, Twitter, and so forth? Absolutely, a video downloader that can bring such help to you should be VideoHunter.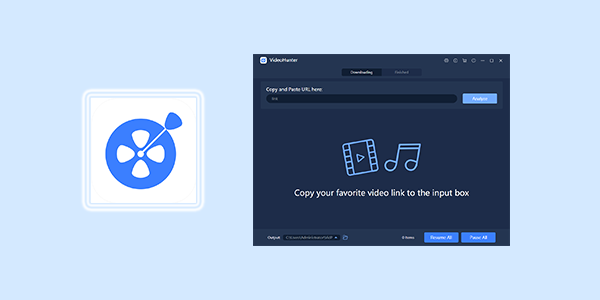 What is VideoHunter? You can guess from its name, VideoHunter is a tool that can help capture and save videos from online platforms. Instead of a single site like YouTube, VideoHunter excels in its high compatibility to save online videos from more than 1,000 sites, including YouTube, Dailymotion, Facebook, Twitter, Instagram, etc. Except for this feature, VideoHunter also brings outstanding functionality like the following:
• Provides mainstream formats to save downloaded videos and audios, which include MP3, MP4, and WEBM.
• Offers high resolutions and bitrates to output video as well as audio files. For example, it provides 1080p, 4K, and 8K for video, then 160kbps, 320kbps for audio.
• Supports an efficient downloading mode. For example, it allows to save online video and audio in 6X faster speed. In addition, batch download feature is also provided to save multiple files at once.
• Offers an extra converter with 20+ formats to convert the local video/audio files to the encoder users need (now only on Mac).
• Allows to download YouTube playlist (Mac), subtitles very easily within a few clicks.
As you have gone through the features that VideoHunter could bring, now also glance at the process of using VideoHunter to download short funny videos. You would discover that VideoHunter is also an easy-to-use tool for everyone.
Step 1. Install VideoHunter on Desktop
Firstly, please click on the appropriate button for installing the right version of VideoHunter to your desktop here. When you finish installing it, open the program on your computer.
Step 2. Copy and Paste the URL of the Funny Video
You can navigate to YouTube or Dailymotion, and of course other supported video sites are available, to search for the funny video you'd like to download. When you discover the content you like, click to copy the video URL and then turn to VideoHunter for pasting it to the downloading bar. Also press the Analyze button to let VideoHunter read the link.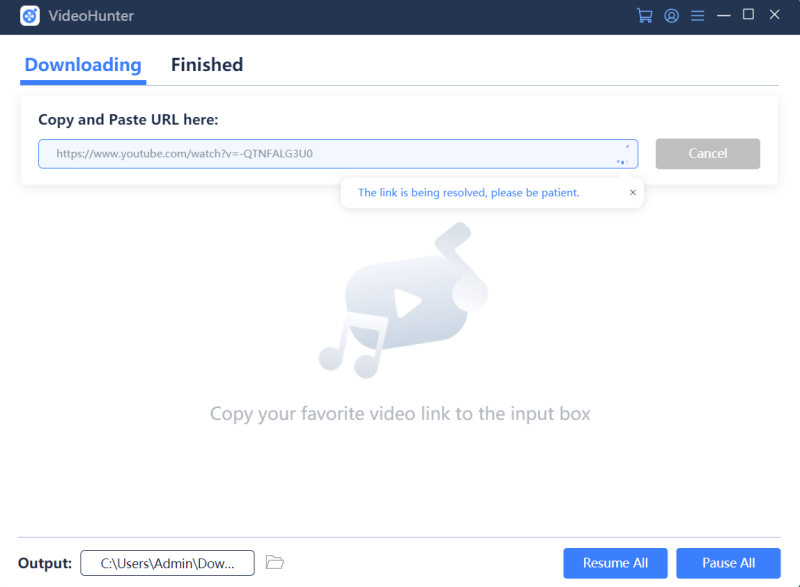 Step 3. Select Output Quality and Download
When VideoHunter resolves the URL and offers you a list of output options with both audio, video formats as well as the qualities, please select the one you need from the box. Subsequently, as you complete the selection, please tap the Download button to save the funny video immediately.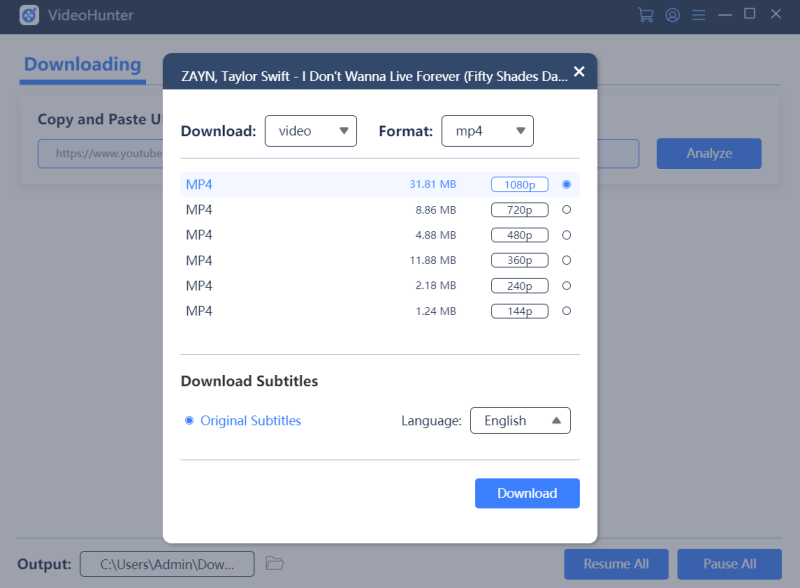 When you get the downloaded funny videos offline, you can transfer them to your potable devices such as your mobile phones or tablets. In this way, you can access them at anytime you want for laughing. For example, when you feel depressed in a bad mood, or get upset about some unhappy events, you can turn to these funny videos for relaxing yourself and regain the happiness again. Having a good mood is quite essential in our lives and it can help us move forward more energetically. Enjoy your happy time with funny videos now!
A Tutorial Video on How to Download Funny Videos with VideoHunter