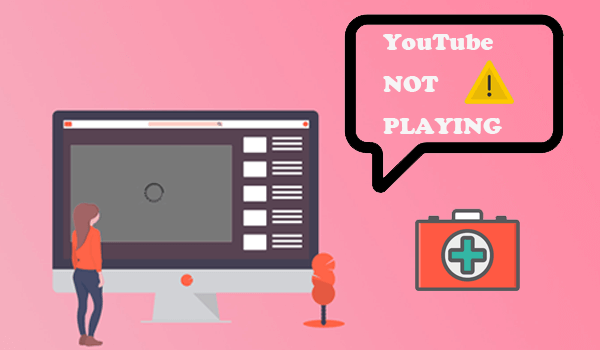 Have you ever encountered with the YouTube videos not playing issue when you went to the platform happily for finding a video to stream online. This would be a really annoying issue and a waste of time. The YouTube videos not playing problem can be easily fixed if you can find out what is the cause of it. So today, we'd like to bring this blog with 8 methods to help you fix YouTube videos not playing problem.
CONTENT 1. Is YouTube Down?2. Encounter with YouTube Errors?3. YouTube Videos Unavailable?4. YouTube App or Web Browser Outdated?5. Is Browser Causing the Problems?6. Is Your Network Reliable?7. Does Adobe Flash Player Work Well?[Ultimate Tip] How to Avoid YouTube Not Playing Problem
1. Is YouTube Down?
YouTube sometimes would also encounter with some technical problems because it is a large platform with so many active users using at the same time. When YouTube is down for technical issues such as its server going wrong or YouTube outage, all the YouTube videos will fail to be played as usual and this will happen to every YouTube user. When you find that your YouTube videos fail to play normally, you can check whether this issue happens to other users. If it is because YouTube is down, the only method to resolve the problem is to wait for the official technical team to fix the problem patiently.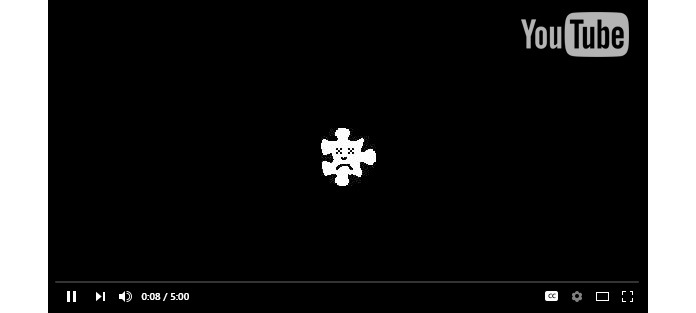 2. Encounter with YouTube Errors?
Like other websites, YouTube would also meet some webpage errors such as error code 404, 403, 500, etc. There are corresponding ways to fix the common YouTube errors according to what error code you are encountering with. Some error codes can be fixed manually while others can only wait for YouTube to run normally again. So you'd better make clear about which YouTube error you are meeting and then find the suitable way for figuring it out.
3. YouTube Videos Unavailable?
When the YouTube videos are not playing on your computer, you should also pay attention to whether the YouTube videos are unavailable to you. Some YouTubers would set streaming limitations to their uploaded videos so that not all users can enjoy the video streaming online. Three major types of YouTube videos that may be unavailable to you include the videos only published towards certain regions, YouTube private videos, and YouTube unlisted videos.
To watch blocked YouTube videos with regional restriction, you can change your current location for making them available again. Just click your profile image and then change the location in "Location" section to the place where the video can be played. Then you can easily fix the YouTube video not playing issue caused by regional restriction.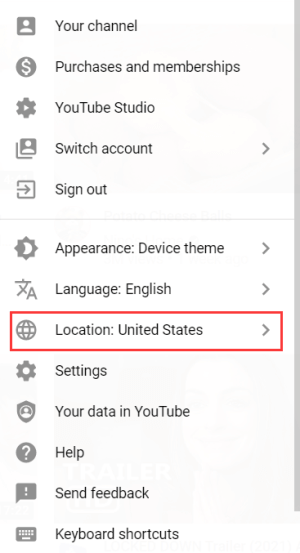 To watch YouTube unlisted videos, you just need to get the URLs for accessing them. You can download YouTube unlisted videos for offline playback to avoid losing the URLs when your first get them.
However, because YouTube private videos are only available to those who are invited by the original video uploaders, so to watch a private video, you can only reach the original uploader to gain the permission for accessing the video and play it back.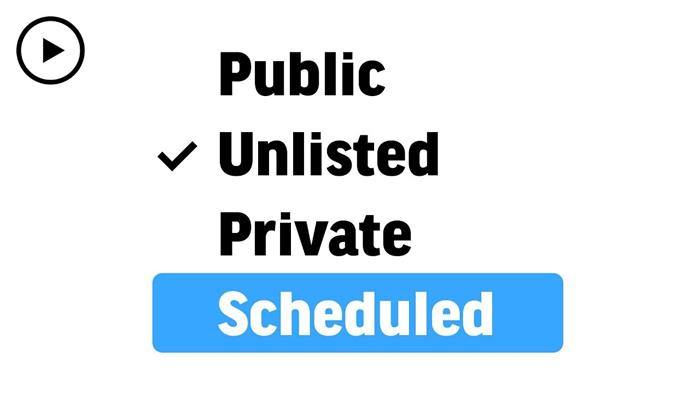 4. YouTube App or Web Browser Outdated?
Software would be updated regularly for fixing the errors or bugs happened in the former versions. When you are using an outdated software, you may encounter with some incompatibility. So when YouTube fails to play videos normally, please check if you are using the YouTube app or web browsers that are outdated. If you are using an outdated app with unfixed bugs, update the software to the latest version and then try again for seeing if the YouTube videos not playing error has been fixed. In most cases, the error happened because of outdated software can be solved.
5. Is Browser Causing the Problems?
When you are using the web-based YouTube platform for streaming videos but find the videos are not playable, if the platform works normally, you should consider whether there is something wrong about your browser. Here are some tips for fixing the video not playing issue by managing your browser.
# Clean Cookies and Cache
Too much cookies or cache data would cause the browser performs in a bad state, then also results in YouTube videos not playing problem. To solve it, just clear the cookies, cache, or browsing history inside the browser with simple clicks.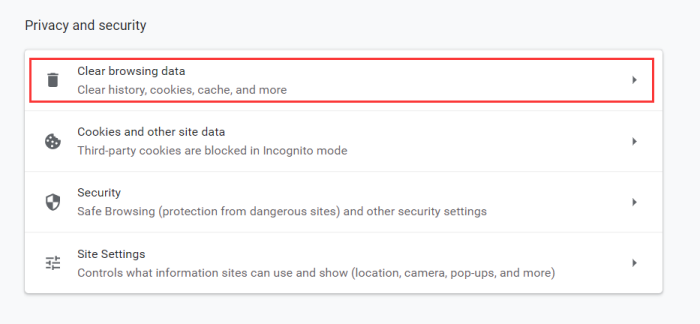 # Disable Extensions
We use extensions in browser to make some functions to be more convenient. But sometimes some extensions would cause confusion to our browser's performance thus cause errors while we are browsing websites in it. So you can also try to fix YouTube videos not playing by disabling some extensions and try again. Sometimes the problem can be fixed when you disable the extensions that have caused the problem.
# Check Proxy Settings
No matter the extensions problem or other settings issues caused by the browser, you can check the Proxy settings and then turn them back to default.
STEP 1. Go to the address bar and then enter this URL address: chrome://settings/system.
STEP 2. Then your computer's proxy settings window will be opened. You need to check the Manual proxy setup section.
STEP 3. Turn off the "Use a proxy server" option, and then turn on the "Automatically detect settings", which is in "Automatic proxy setup".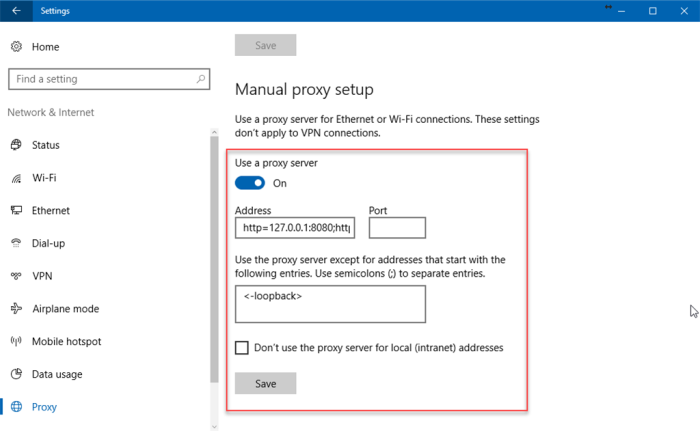 # Enable Javascript for YouTube
When you disable the JavaScript in your browser, YouTube would fail to function because it needs this tool to work properly. So when you find YouTube videos not playing, go and check if it is turned off.
STEP 1. When you are in the Chrome browser and have opened YouTube website, there will be a menu icon on the top right corner. Click this three dots icon and click "Settings".
STEP 2. In "Settings", go to "Privacy and Security" and then find "JavaScript" in "Site Settings" from the menu.
STEP 3. If you find that the status of the JavaScript is not turned on, you should enable it by setting JavaScript to "Allowed".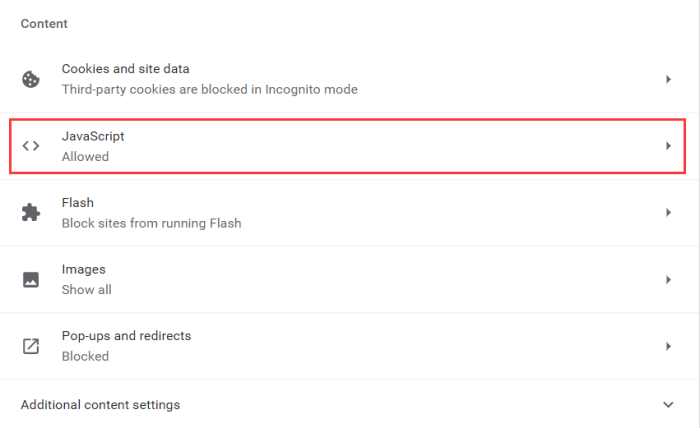 # Change A Browser
If you have checked the above methods for fixing the YouTube videos not playing problem happened in browser but it still exists, just change a browser for seeing if the problem can be solved. Sometimes there are some hidden issues brought by the browser and change a browser can easily fix them.
6. Is Your Network Reliable?
This cause of the YouTube videos not playing can be fixed more easily. As we know, YouTube needs good network status when we want to stream a video fluently and smoothly. When our devices are connected to poor network, the YouTube video can only be played in lower quality, worse yet, it won't play! So under this situation, you need to check the network condition of your devices. If the network is too poor to stream YouTube videos, change a faster Wi-Fi, reopened your modern, or reconnect to your mobile data again.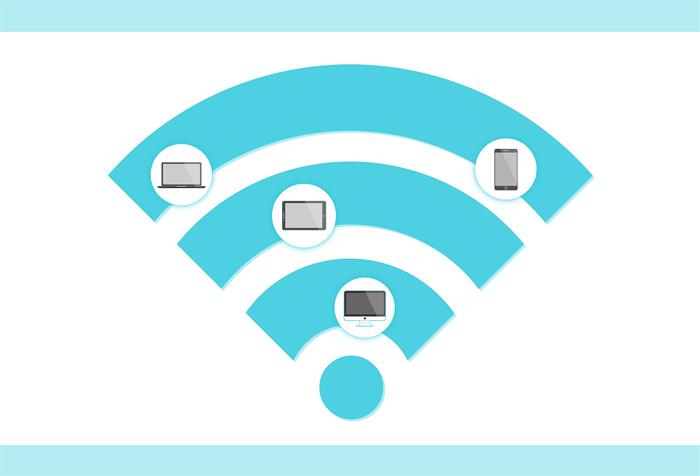 7. Does Adobe Flash Player Work Well?
We know that to enable videos to be playable in browser, Adobe Flash Player is needed to be installed. So when some users meet the YouTube videos not playing issue, they may try to uninstall then reinstall the Adobe Flash Player for fixing the issue. Actually, this is workable for many Windows users. So you can give it a try. Also, if you have not installed Adobe Flash Player yet, you will fail to play YouTube videos normally. So please check it when you meet the YouTube videos not playing issue.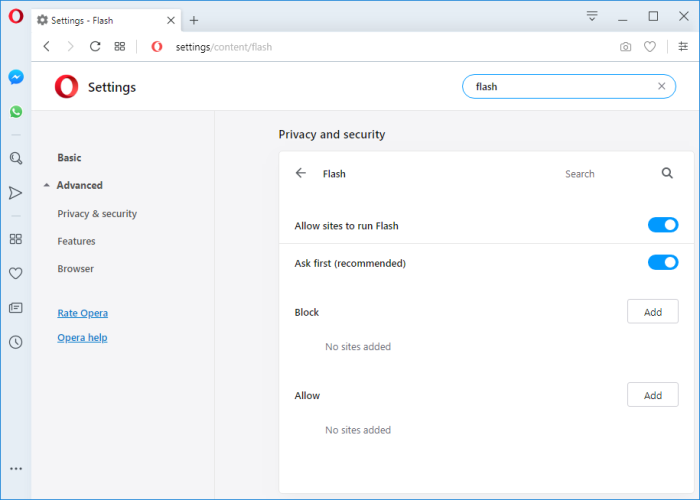 [Ultimate Tip] How to Avoid YouTube Not Playing Problem
If you want to get rid of YouTube not playing problem permanently, you can try to download YouTube videos in advance for playing offline. VideoHunter can serve you with the best YouTube video downloading function. It is superior in downloading YouTube videos, and VideoHunter even has the ability to download YouTube playlist in one-shot.
VideoHunter A Reliable and High-quality Any Video Downloader for Windows/Mac Over 1,000 sites supported; 1080p, 2K, 4K, and 8K resolutions available; Easy to handle downloading process; Built-in converter with 20+ output formats supported; Subtitles download available; YouTube playlist download available. Batch download feature allows you to save several tasks at once. Free Download Free Download
# Simply Download YouTube Video to Fix Not Playing Issue
STEP 1. Open YouTube and go to the video page of the YouTube video you desire to download offline. Copy its URL by moving your cursor to the address bar.
STEP 2. Open VideoHunter and paste the URL of the YouTube video into the Downloader's downloading frame bar. Then, hit "Analyze" to convert the video.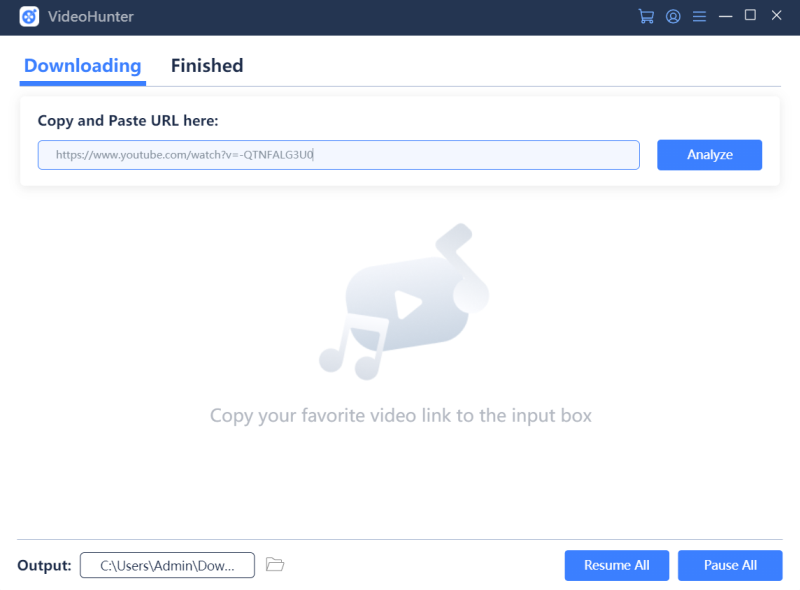 STEP 3. Select an output format as well as quality for saving the video offline. Finally, press "Download" and the video will be downloaded immediately.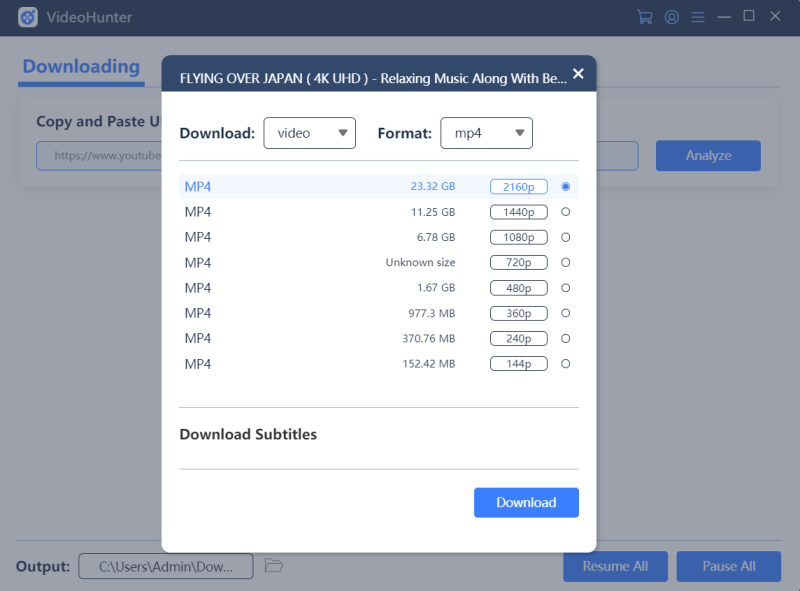 By downloading YouTube videos offline, you won't encounter with any other online video playback issues and you could even stream the videos without Internet connection. This will bring you smoother and better video streaming experience for enjoying your favorite content!