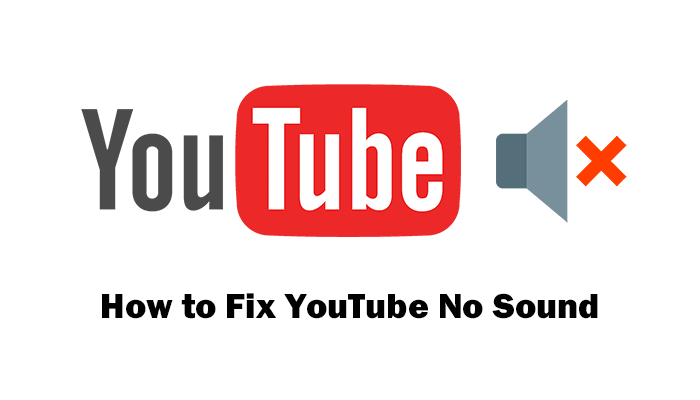 YouTube has been the most popular platform for people to stream, upload and share videos. No matter you use YouTube to do what kind of video-related activities, some online video streaming issues such as sound problem would be a frustrating issue to stop you from enjoying YouTube videos comfortably. So when you discover your YouTube videos have no sound, are there any ways to fix it? Certainly! There will be some workable solutions provided here.
CONTENT 1. Check System Volume Setting2. Make Sure YouTube Video Is Note Muted3. Unmuted the Web Page4. Update Audio Driver5. Reinstall Adobe Flash Player6. Check Browser Problems7. Use Incognito Window to Browse Videos8. Change A Browser9. Use Windows Audio Troubleshooter[Ultimate Solution] Download YouTube Videos with Sound
1. Check System Volume Setting
When there is something wrong going with your YouTube video playback experience, the first place you should double check is the volume settings of your computer. So you need to make sure the speaker of your device is not muted or the volume has been set in the lowest level. In addition, when there are only YouTube videos having no sound, you should make sure whether you have muted the built-in voice controller for the browser that runs YouTube. This may be the reason when you find that only YouTube videos have no sound.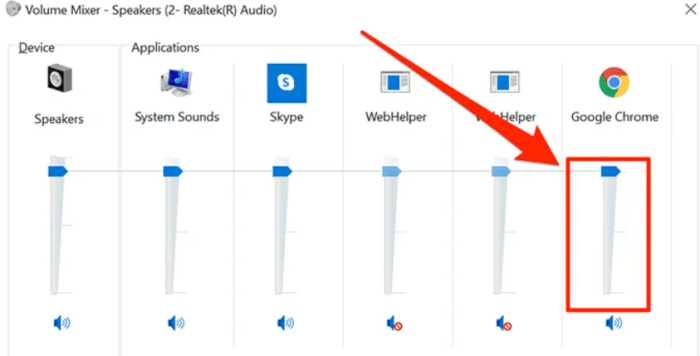 2. Make Sure YouTube Video Is Note Muted
When there are only YouTube videos having the no sound issue, you need to check whether you have muted the YouTube video that you are playing. Move to the playback bar of the YouTube video and check the volume icon. Sometimes you may click on it unconsciously, thus results in the no sound problem.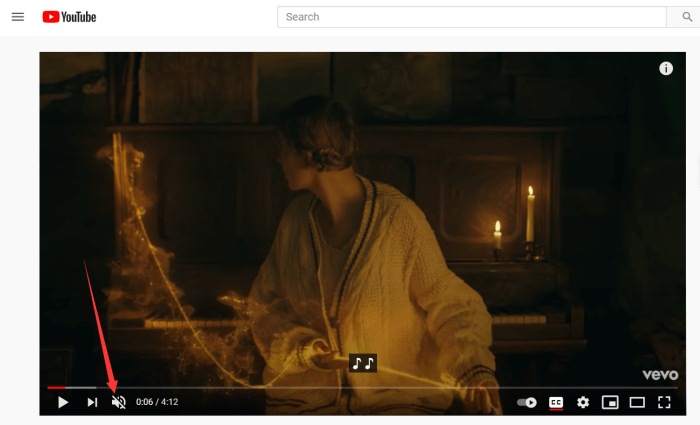 3. Unmuted the Web Page
Today, many web browsers provide a function letting people to mute a web page for getting rid of the video ads from interrupting the Internet browsing experience, so when YouTube videos have no sound while playing, check whether the web page has been muted. If yes, unmute it and you can fix the issue.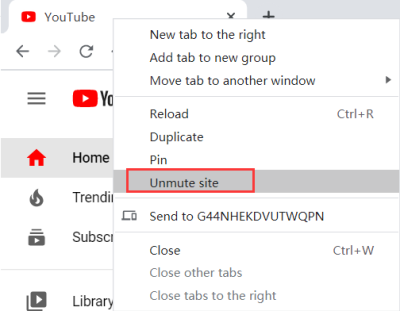 As the problem mentioned in the first paragraph of the blog, some users only encounter with the YouTube videos no sound problem in Chrome browser, you need to consider whether you have added YouTube into the sound muted list. So to "Settings" > "Privacy and security" > "Site Settings" > "Sound" to see whether "youtube.com" is added into the "mute" list. Click to allow it to play sound and you can get the issue solved.

4. Update Audio Driver
If the no sound problem happens not only to YouTube but also other platforms and even software, you may need to consider whether the audio driver of your computer goes wrong. If the audio driver is not up to date, it may cause the no sound problem and you need to update it.
Step 1. Go to "Device Manager" on your computer, and unfold the option "Sound, video and game controllers".
Step 2. When you see your sound card in the menu, right click and choose "Update driver" and then you will go to the update process.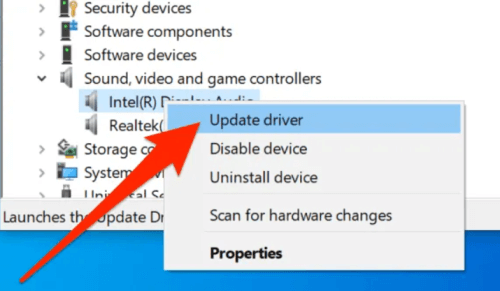 Step 3. You would be asked to provide update files for updating the audio drivers. Choose the option to continue the step.
Step 4. Wait for the audio drivers to be updated now. When it is completed, restart the computer and check whether the no sound issue is fixed now.
5. Reinstall Adobe Flash Player
The media streaming issues happened in browsers may realted to your Adobe Flash Player because it is an essential part to get online video streaming successfully. So when no sound happens on YouTube videos in browser, you also need to be aware of the possibility that your Adobe Flash Player has something wrong. As you may not know which part of Adobe Flash Player is corrupted and causes the no sound error, you can uninstall it from your browser and then reinstall again.
After installing, you should enable Adobe Flash Player in your browser. Take Chrome as an example, you need to go to "Settings" > "Privacy and security" > "Site Settings" > "Flash" and then enable "Block sites from running Flash" on. This will make sure the Flash player can run unless you quit Chrome. You can also manually add YouTube to the "Allow" part for always letting it to run Adobe Flash Player.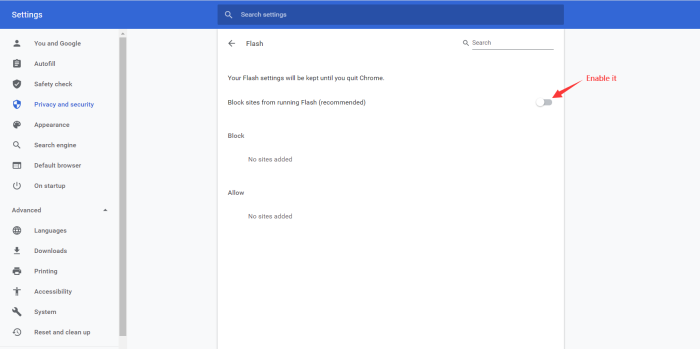 6. Check Browser Problems
If you normally use browsers such as Chrome to play YouTube videos, the no sound error may result from some browser problems. Here are some solutions to fix them accordingly.
# Browser Extensions/Plug-ins
Some browser extensions or plug-ins such the third-party ads blockers, may cause video streaming corrupted thus some playback errors occur, including the no sound issue. So to fix this problem, one simple way is to remove all the extensions/plug-ins for seeing if this can work.
# Clean Browser Cache/Cookies
To prevent the possibility of data corruption caused by too much browsing cache, cookies, and history, you can clean up them in your browsing to enable a stable performance again. The no sound error may then be fixed easily.

# Update Browser
If you are using an outdated browser to stream videos on YouTube, the no sound issue may happen because the old version's incompatibility. So update it for getting the issue fixed easily.
7. Use Incognito Window to Browse Videos
If you have tried the above methods to try excluding some influences caused by the browser and this problem is still not fixed, you can navigate to use the incognito window to stream YouTube videos so that you can get rid of all hidden causes at once, because in incognito mode, the browser won't consider your browsing or setting habits made before. Directly select to open a "New incognito window" and navigate to YouTube for streaming the video again.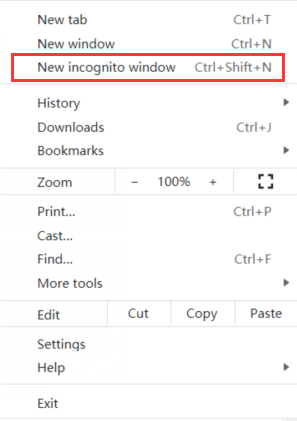 8. Change A Browser
When you find no methods can be applied to solve the YouTube videos no sound issue in one browser, just try to use another one for continuing on streaming the YouTube videos and see if the issue still persists. The problem happens because your browser prevent it from playing the sound, so when you wait for the developer to update a new version for the browser, you can use another browser to stream YouTube videos currently. Like if you used to using Chrome for browsing YouTube videos but suddenly find the videos have no sound, change to Firefox or Opera and play the videos continuously.
9. Use Windows Audio Troubleshooter
Windows 10 offers very convenient toolkit to help fix all kinds of issues that may happen on your devices, including the sound errors. So when you discover your YouTube videos play without sound, you can make full use of the "Audio Troubleshooter" feature to fix it.
STEP 1. Open "Settings" on Windows 10 computer, and they go to the "Update & Security" section.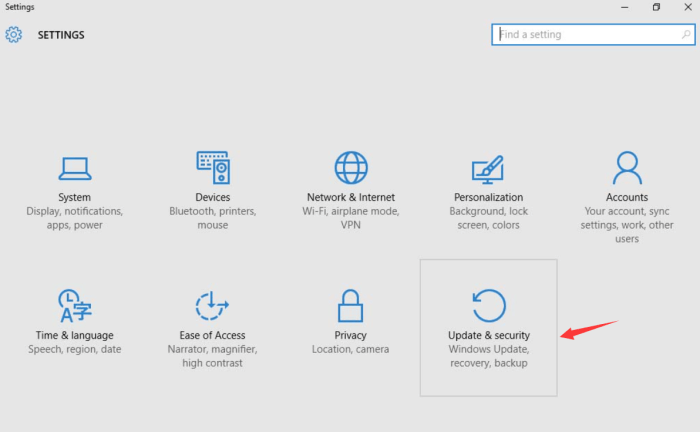 STEP 2. Click "Troubleshoot" from the left-side menu and then scroll down to find "Playing Audio".
STEP 3. Click the "Run the troubleshooter" in this section and then your device will automatically self-check for detecting the issue. It will also fix it for you directly.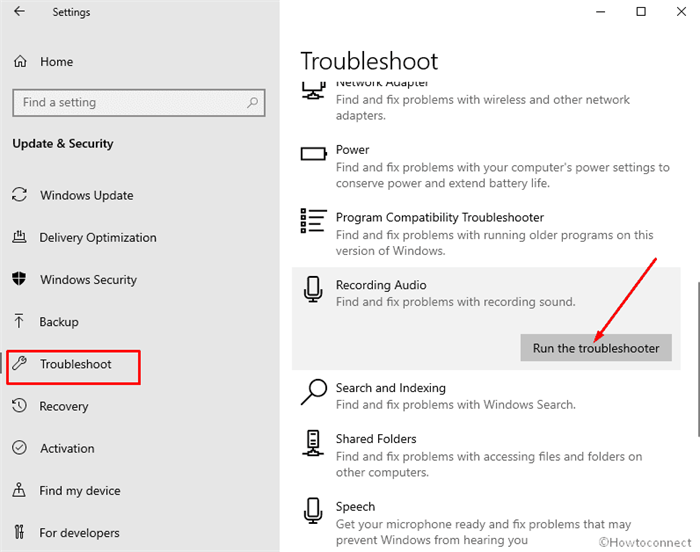 [Ultimate Solution] Download YouTube Videos with Sound
The simplest way to get this issue fixed, actually, is to download YouTube videos with sound for offline playback. This even helps you to troubleshoot other YouTube videos playback errors. To help the downloading process out, you need a professional YouTube video downloader, which we recommend VideoHunter.
VideoHunter provides excellent YouTube video downloading service to let users save videos with high quality (1080p, 4K, 8K) and audio with the best 320kbps. It can even perform to download YouTube playlists and subtitles, being a multifunctional and effective tool selected by the public.
VideoHunter A Reliable and High-quality Any Video Downloader for Windows/Mac Unlimited Downloads Available Provide HD/4K/8K Output Quality Support Videos from 1,000+ Sites Provide Extra Built-in Video Converter Enable 6X Faster Downloading Speed Convert Music to MP3 Easily Free Download Free Download
# Steps to Download YouTube Video with Sound
You need to make sure whether the original YouTube video contains audio in advance. If the original one doesn't have sound at all, VideoHunter can only download it without sound, too.
STEP 1. Copy the URL of the YouTube video which suffers from the no sound issue.
STEP 2. Open VideoHunter and enter "Downloader" when you reach the main feed. Then paste the URL into the input box and click the "Analyze" button.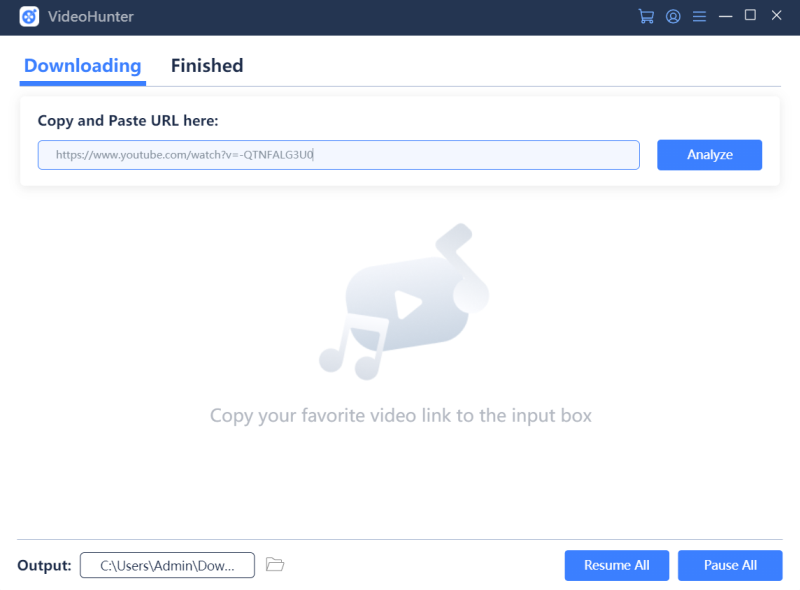 STEP 3. Select MP4 and one quality you prefer. Then, simply hit the "Download" icon to start downloading video with sound.
Attention: The video output options provided by VideoHunter has contained original soundtrack. If you also choose an **"MP3"** audio to output the video, you will get an extra MP3 file.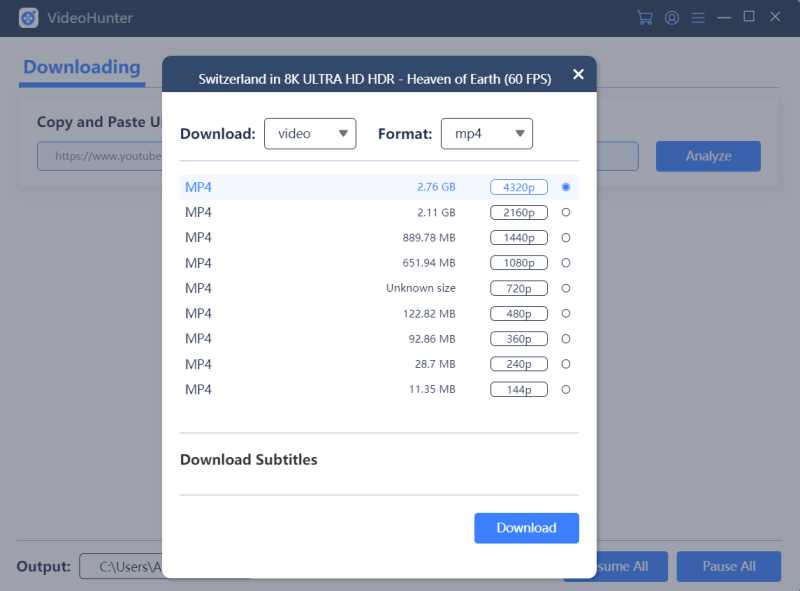 These are all workable ways to fix YouTube videos no sound issue. You'd better check the causes of the problem before selecting the right ways to get it solved. Or you can directly use the download method to save YouTube videos for offline playback.