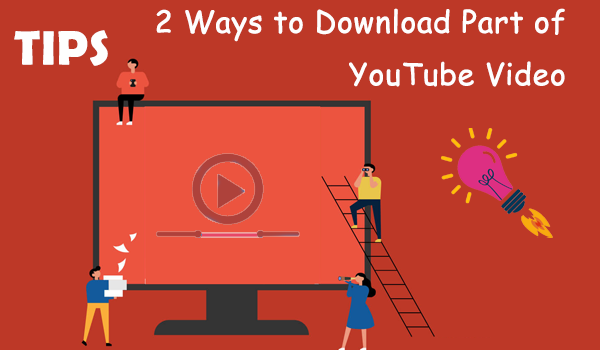 People may want to save only part of a YouTube video instead of the whole long one for saving storage space. However, YouTube still doesn't provide the video downloading service, let alone to crop and download a YouTube video. But there are always ways to solve the problem. Today, you will get two useful solutions to help you download part of YouTube video. Now, keep on reading the tutorial to figure out this problem!
CONTENT
[Common Way] Download Entire YouTube Video and Create Clips
[New Map] Cut Portion of YouTube Video Before Downloading
[Common Way] Download Entire YouTube Video and Create Clips
The most common way that many people may consider is to download the entire YouTube video at first, then edit it for just creating the video clips of the parts they want. The point of this method is to find a reliable and high-quality YouTube video downloader so that you can keep the YouTube video in its original quality. Hence, VideoHunter is highly recommended.
VideoHunter
is a YouTube video downloader of high reputation. It offers high output quality to save YouTube videos, including 720p, 1080p, 4K, and even 8K. Note: VideoHunter only provides the resolutions that YouTube provides. For example, if the original YouTube video doesn't offer 4K and 8K quality, VideoHunter will not offer as well.
VideoHunter A Reliable and High-quality Any Video Downloader for Windows/Mac Over 1,000+ video/audio streaming platforms supported; Mainstream formats provided: MP3, MP4, M4A, and MKV; Support Videos from 1,000+ Sites YouTube playlist downloading feature provided; 6X faster speed and batch download feature enabled; Subtitle Downloader is functioned to download subtitles in SRT; Built-in converter with 20+ formats is available on Mac now. Free Download Free Download
In the following, you will access the tutorial on how to download an entire YouTube video and save part of the YouTube video within very simple procedures.
# Download An Entire YouTube Video
Step 1.
First, launch your web browser and turn to YouTube. When you access the platform, search for the video you'd like to save any parts of it. Please copy its URL from the address bar or through the
SHARE
button.
Step 2.
Please launch the well-installed VideoHunter on you desktop. Then navigate to the main feed of the
Downloader
and also input the URL of the YouTube video to the downloading bar. Subsequently, tap the
Analyze
icon.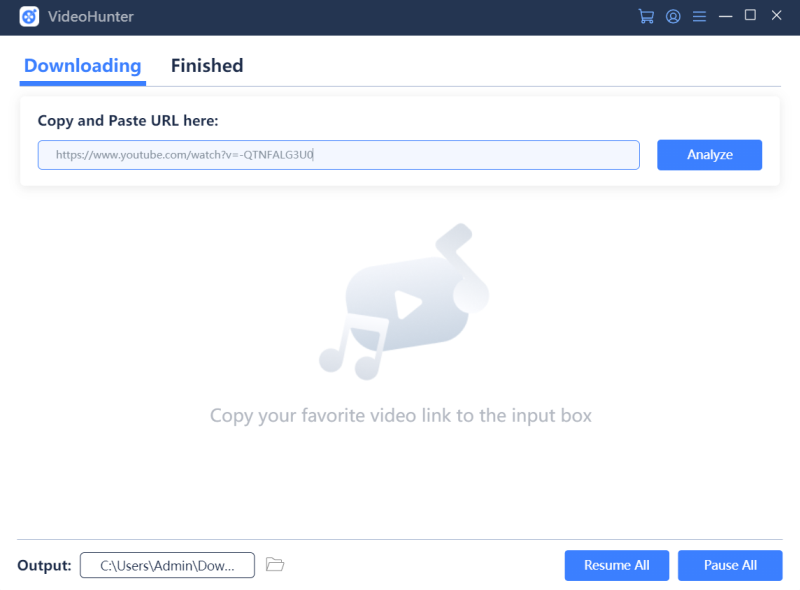 Step 3.
After VideoHunter resolves the YouTube video URL, it will detect the resolutions and then provide corresponding options for users to choose. Now please select the format and quality you require. Subsequently, please click on
Download
to save the entire YouTube video offline.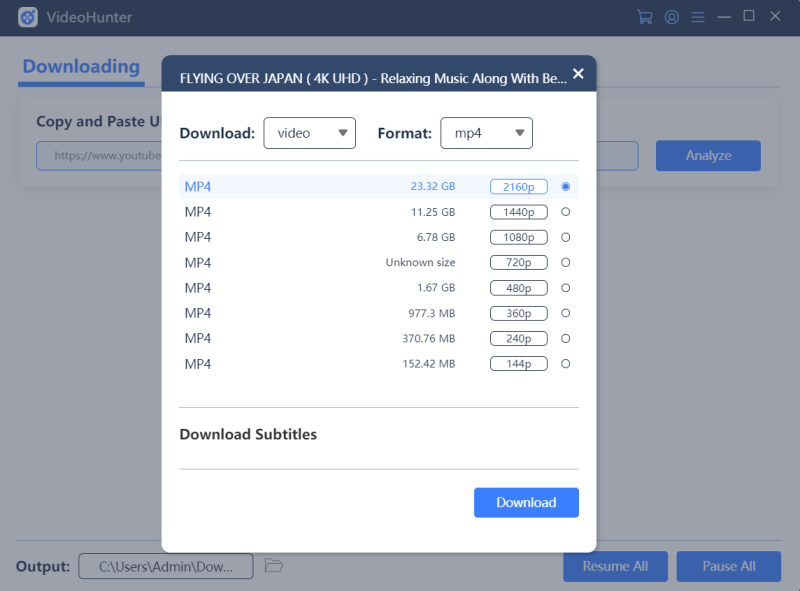 Step 4.
When the downloading process completes, please navigate to
Finished
side and you can access the YouTube video. Just by clicking the
Open Folder
button and you will directly led to the folder where the YouTube video is saved.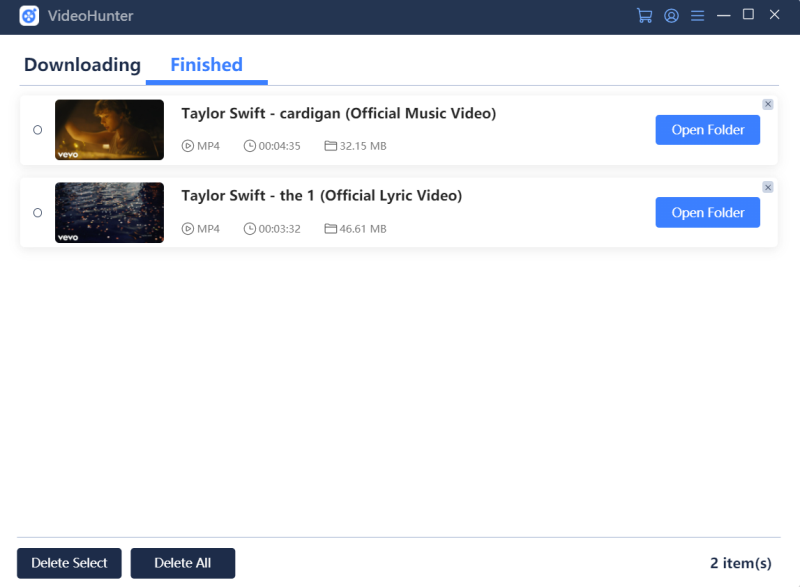 # Save Part of YouTube Video in VLC
Step 1.
After getting the entire downloaded YouTube video using VideoHunter, open it with VLC Media Player.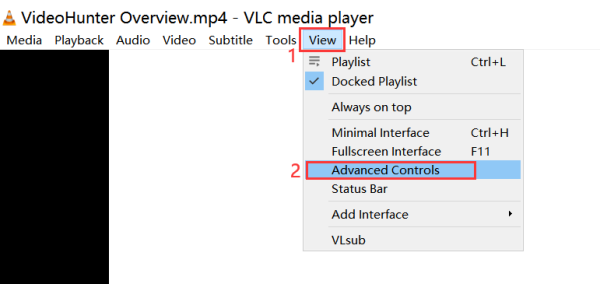 Step 2.
Please click on View on the top menu bar. From the drop down menu, select
Advanced Controls
option. Then you will notice that there is a small toolbar appeared above the video play icon.

Step 3.
Now drag the video to the starting timing of the video clip where you want to cut. Subsequently, please click on the red recording button.

Step 4.
Now you can play the video, or click the
Frame by Frame
icon to adjust the video length more accurately. When the video reaches the ending point as you need, click the red recording button. Then the trimmed video clip will be saved, and you can start to cut another part from the video continuously.

Tip: The trimmed video processed by VLC Media Player will be save to **My Videos** folder in C: drive in Windows automatically. On macOS, you can easily find it in your documents folder or user folder.
# Why Download YouTube Video with VideoHunter?
Actually, VLC also provides a hidden feature to help
download YouTube videos offline inside VLC
, but why VideoHunter is recommended? There are two reasons:
1.
VideoHunter provides various output options to meet different needs;
2.
VLC will fail to function normally to analyze YouTube video URL. By comparison, VideoHunter is much stabler.
[New Map] Cut Portion of YouTube Video Before Downloading
If you want to download part of YouTube video without installing extra software, you can try to complete it online through service like the
YouTube Video Cutter
provided by Clideo. Here is the tutorial for you.
Step 1.
First, please go to YouTube and copy the URL of the video you want to download part of it. Then use your browser for going to Clideo YouTube Video Cutter.
Step 2.
Tab the
Choose File
button and then paste the URL to the blank bar. You can also select a downloaded YouTube video from
Google Drive
or
Dropbox
.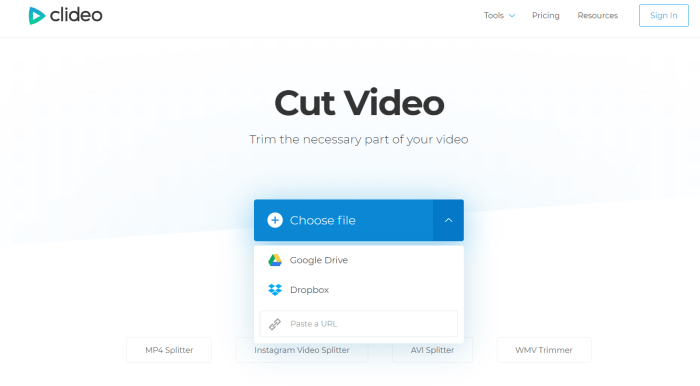 Step 3.
When the YouTube video is uploaded, you will be navigated to the video editing section. Now please adjust the beginning and ending of the video for cutting it out.
NOTE: You are allowed to add Fade in and Fade out effects for making the video clip to look more natural.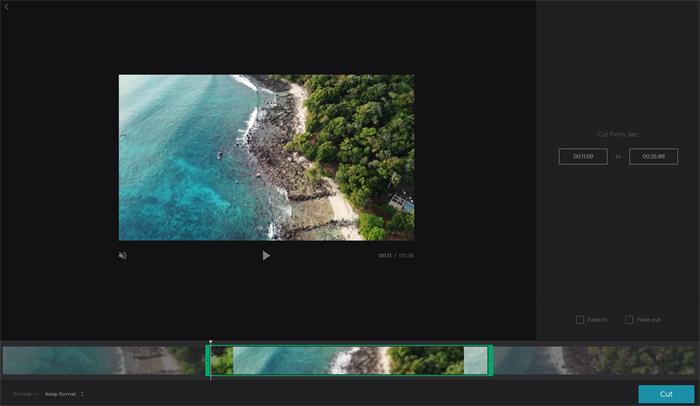 Step 4.
After edition is done, please submit the
Cut
button in the lower right corner. Subsequently, Clideo will process your work and then provide a Download button to enable you save the video clip offline.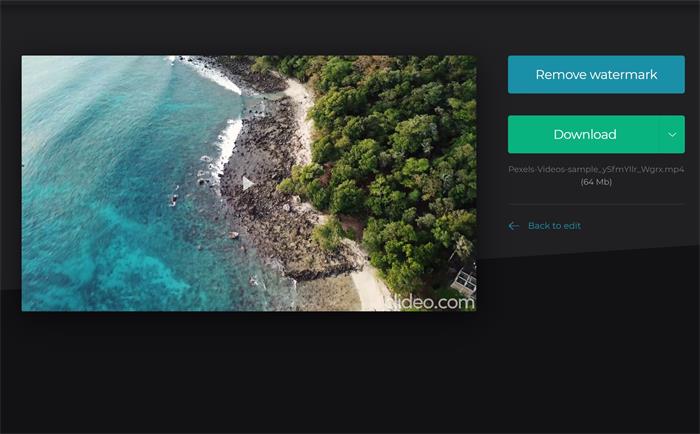 # Attention:
1.
Clideo requires $9/month for removing watermark from the cut videos;
2.
For long YouTube video, the URL analysis process may be slower and even failed if your network condition is not reliable.

So base on your needs, you can choose a more convenient way for yourself to save only some highlighted parts of the YouTube videos, so that you can free more storage space on your device without wasting it to store the content you don't need at all.