For K-pop fans, Vlive is not an unfamiliar platform to them, because this is an essential place for these girls and boys to interact with there favorite K-pop artists. Vlive videos can be streamed in the highest 1080p, and also, some reliable downloaders can help download Vlive videos for offline playback in 1080p as well. But what if some people want to download the subtitles in the languages they need? Are there any ways to save subtitles from Vlive videos?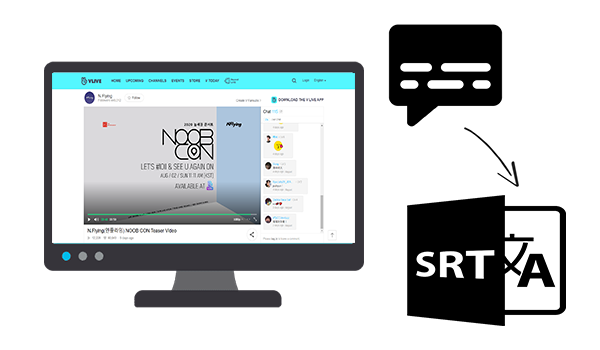 CONTENT
Can I Download Subtitles from Vlive Video?
How to Download Vlive Subtitles with VideoHunter
Can I Download Subtitles from Vlive Video?
Knowing the needs of international fans, Vlive offers smart subtitles detection and upload features to embark the content of the videos can be translated into different languages. In addition, it also launches a function, called "Create Fansub" to allow fans to translate the video content properly. This greatly helps people who don't speak Korean have the ability to understand what their idols are saying during the live streaming.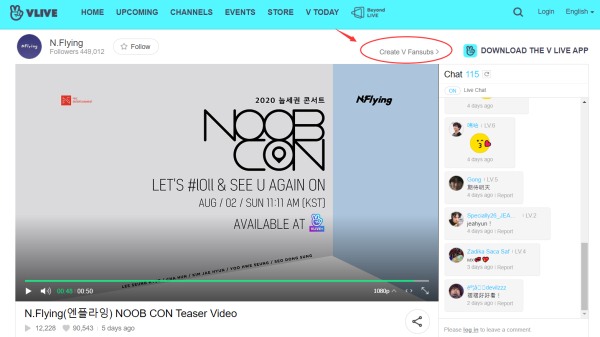 If you are an international fans, don't worry that you can't understand the videos. With both subtitles uploaded by the officials and fans, you can absolutely enjoy the time with your idols. Also, for Vlive videos with embedded subtitles, a tool called VideoHunter can assist you to save the subtitles offline in SRT format. So you can learn Korean meanwhile you watch the streaming!
VideoHunter is a video downloader that is both powerful and professional. Except for helping to save online videos with high quality, it provides other sub-functions to let users gain multimedia resources more conveniently.
# Features of VideoHunter:
/* Is available on both Windows and Mac systems;
/* Allows to download videos from 1,000+ sites;
/* Provides the popular MP3, MP4, WEBM formats to download online video/audio;
/* Offers high resolutions such as 1080p, 4K, and 8K for users to select;
/* Provides faster downloading speed and batch download feature;
/* Allows to download subtitles from embedded YouTube, Vlive, TED, and CNN videos.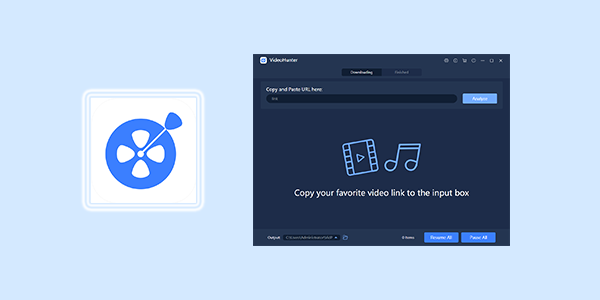 How to Download Vlive Subtitles with VideoHunter
When you have get familiar with VideoHunter, you must can't wait to start trying to download the subtitle from a Vlive video that your idols have appeared. Now hurry on! I am going to share the tutorial on how to download Vlive subtitles from the videos using VideoHunter!
Step 1. First, you can go to Vlive platform and open the Vlive video that your idols have appeared and you want to download it as well as the subtitle for offline watching. When you open the video page of this video, move to the address bar on top, and then select the whole URL for copying.
Step 2. Then please open VideoHunter on your computer. When you launch the program, if you are using Mac, you need to select to enter Downloader on the main feed. Subsequently, you can find the place for inserting the Vlive video URL. Please paste it into the downloading bar and click the Analyze button beside.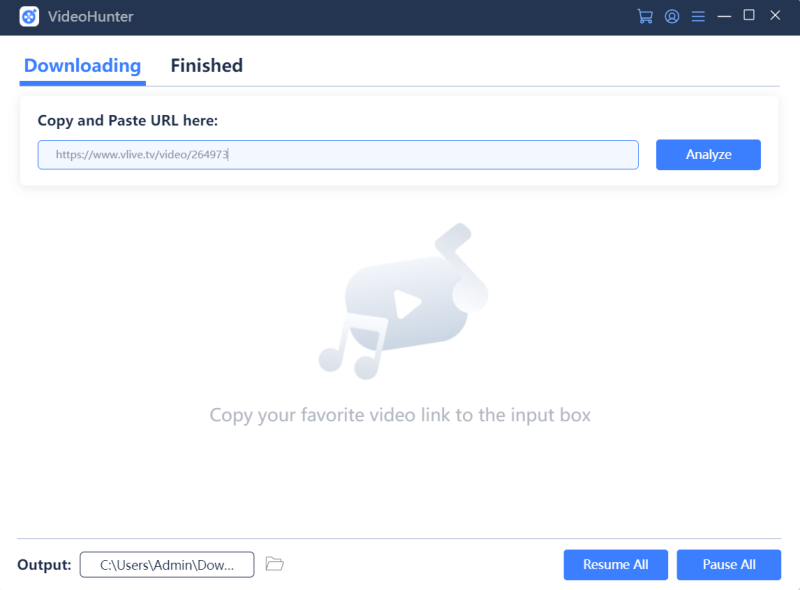 Step 3. Wait for a while patiently. Then VideoHunter will generate some output options to you. Other than selecting quality for saving the video in MP4, if you need to download subtitle, move down to Download Subtitles section, tick Original Subtitles option, and choose the language you need from the Language menu. Eventually, start the downloading process by hitting the Download icon.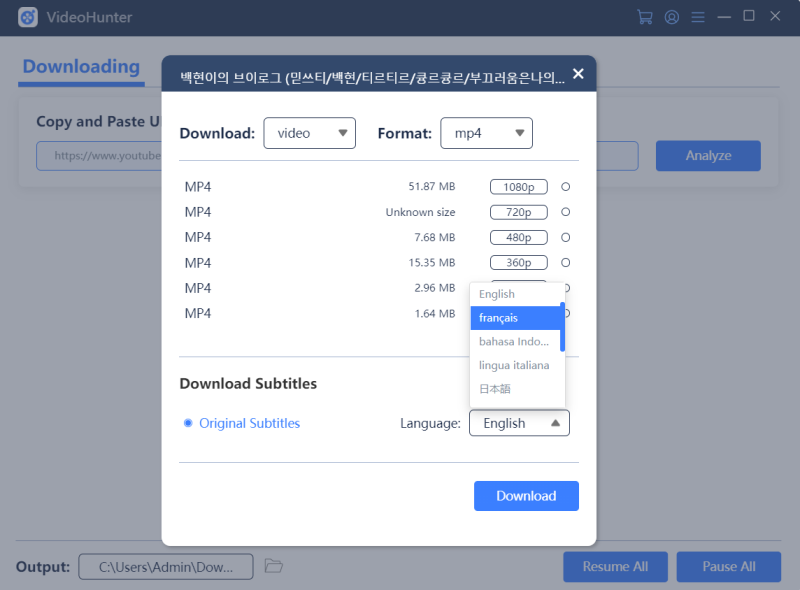 Do you get this easy way to download Vlive video subtitle to SRT format? With such a smart and convenient video downloader, you have to pay less effort in understanding what your idols are saying in the Vlive videos. Enjoy the Vlive videos and spend time with your idols offline now!
A Tutorial Video on How to Download VLIVE Videos with Subtitles
You May Like:
BIGBANG Songs Download丨BIGBANG All New Songs MP3 Download
Simple Way to Download BLACKPINK Dance Practice