Everyone loves YouTube videos because they contain lots of interesting and funny content that most people want to watch at any time and in any situation. Why not download YouTube videos on our computer?
Lucky for you, there are 3 ways to solve these problems. And you can watch YouTube videos in any situation smoothly. In this article, their pros and cons are concluded. Scroll down and we will show you.
CONTENT
1. How to Download YouTube Videos to Computer with VideoHunter
2. Download YouTube Videos to PC with Online Downloader
3. How to Download YouTube Videos on PC By Recording the Screen
Conclusion
1. How to Download YouTube Videos to Computer with VideoHunter
Downloading YouTube videos quickly and safely on the desktop is not an easy job. VideoHunter can surprisingly do that in a small package because VideoHunter gets a clean and simple UI without any advertisements. It can make sure this software has no malware whose installation package is small and you can run it on old devices.
It has other advantages compared with other software.
Bulk download YouTube playlist and channel.
Download region-restricted YouTube videos.
Download subtitles of YouTube videos.
6X faster performance than other download methods.
Built-in proxy integration.
Step 1 Copy the URL from the Website
Find the YouTube video you want to download, then copy the URL from the address bar.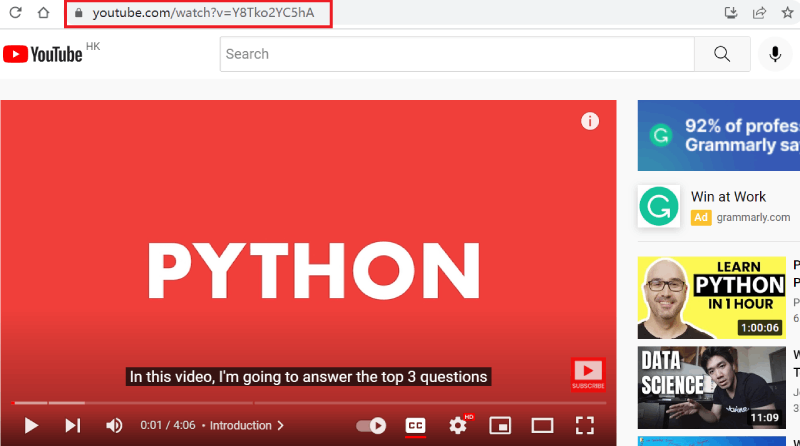 Step 2 Install and Launch VideoHunter
Navigate VideoHunter on the website, download and install.
Step 3 Paste the URL into the box
Paste the URL address into the download area, then click the "Analyze" button to start parsing the URL.
Step 4 Choose Video Quality and Format
After parsing the URL, you can select the format and video quality and download YouTube videos.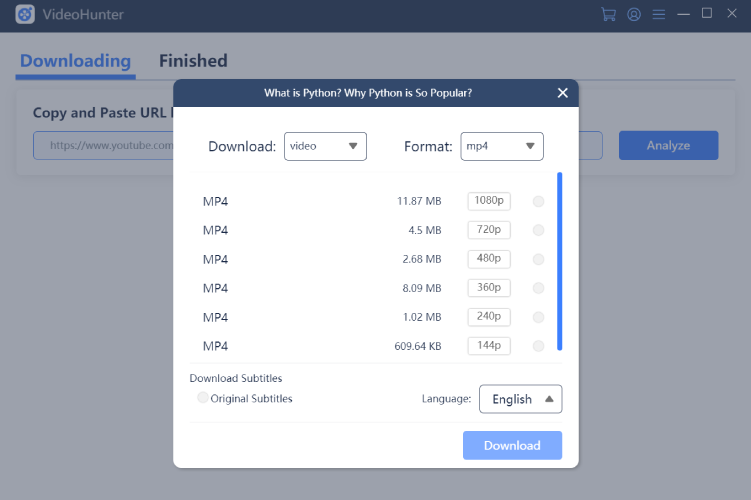 Bonus Tips
Actually, VideoHunter can not only download a single YouTube video but also YouTube video playlists and YouTube channels. The way to download a YouTube video playlist is the same as downloading a single YouTube video totally. (Copy the URL from the webpage and Paste it to the input box in VideoHunter) And the only different thing is you can choose which YouTube video you want.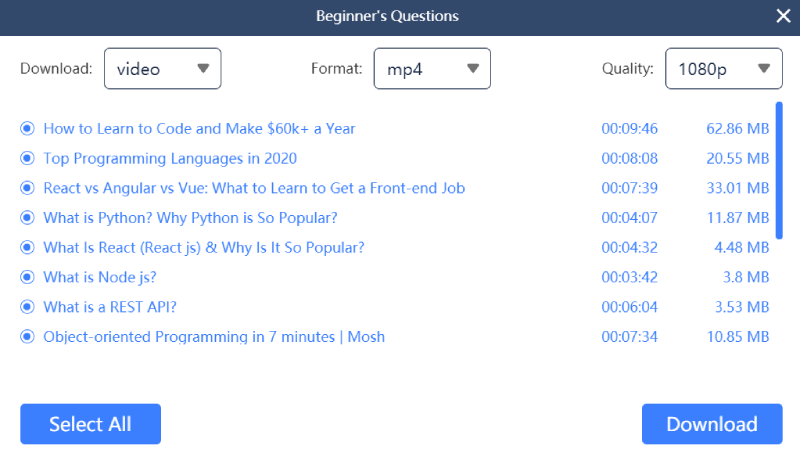 2. Download YouTube Videos to PC with Online Downloader
Downloading YouTube videos without installing software can easily be done by BigConverter. It can download YouTube videos in any situation if you have a computer and a stable network connection. Meanwhile, it's super easy for beginners to grasp the usage. Only by copying and pasting the URL to its analyze box, then clicking Convert, it will quickly provide all available output options for you. However, it may not offer as many quality options as you imagine. During our tests, it can hardly download YouTube videos in quality of up to 1080p. Finally, if you don't care much about pop-up ads, it could be the best YouTube video downloader on PC for it's relatively convenient to use.
There are 4 steps for downloading YouTube videos to PC with Online Downloader.
Step 1 Copy the URL from the Website
Firstly, find the YouTube video you want to download, then copy the URL from the address bar. (In the red box)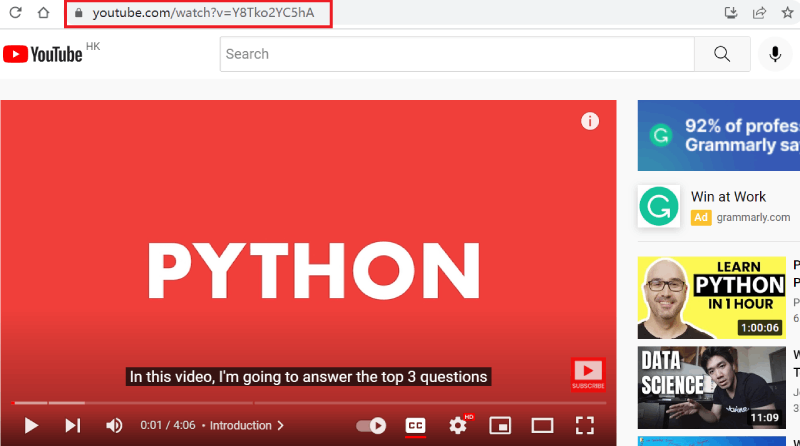 Step 2 Navigate "BigConverter" and Paste the URL into the box
Search BigConveter on your browser and enter their website.On this website, you can see the blanket box. You can paste the URL address in it, then click the "convert" button behind, the BigConverter will start parsing the video.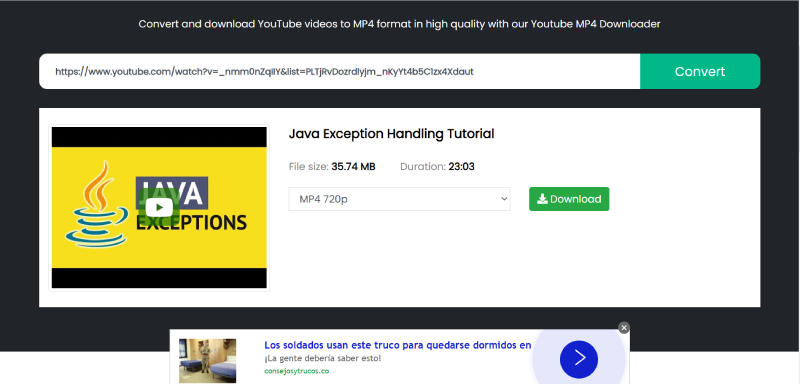 Step 3 Choose Video quality
After parsing the video by BigConverter, you can select the video quality and download it.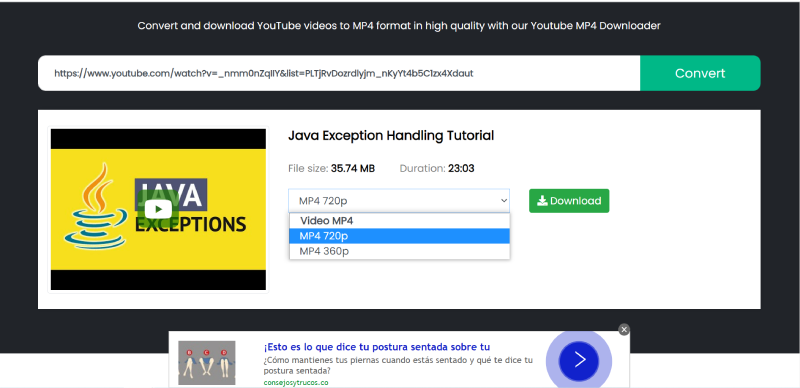 3. How to Download YouTube Videos on PC By Recording the Screen
Except for the two ways we mentioned above, you can also get your YouTube video by recording them. This method may cost a little time, but it is 100% successful. You can use VideoSolo Screen Recorder to help you to record video conveniently. And it can record any on-screen activity without lag or watermark in 1080P automatically. On the other hand, if the video you want is over 2 hours like the Livestream of the YouTuber. VideoSolo Screen Recorder is a better choice for you because it has a function called "task schedule". You can set the task schedule and leave the computer alone and it will record the YouTube Videos itself.
It will be easier to understand if you follow the 3 steps below.
Step 1 Click the "Video Recorder" button
Install VideoSolo Screen Recorder on your computer and launch it, then you will see a UI with many buttons. Select "Video Recorder" to capture your computer screen.

Step 2 Set Preferences and Click the "Gear" Icon.
Customize the recording area, and set preferences as you want. Click the "gear" icon to make your recording work more efficient. And you can use hotkeys to control the start and the end of the recording.

Step 3 Click the "REC" Button to Start Recording
After setting up the preferences, click the "REC" button to start recording. When recording the computer screen, you are allowed to use the toolbar, including drawing, annotating, and taking snapshots. After clicking on the "stop" button, you'll be able to preview and clip recordings before saving.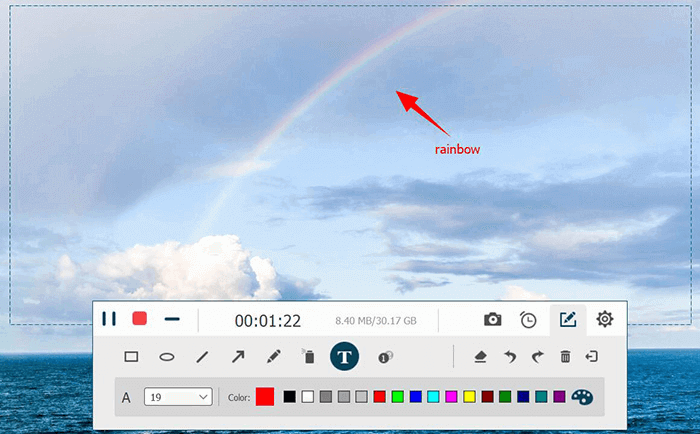 After testing three ways of downloading YouTube videos many times in different situations, each way's pros and cons will be concluded below.
Conclusion
BigConverter is a choice for people who don't want to install and launch the software to download the video. But you must be careful, there are so many pop-up ads and they may have malware. And you can only download from YouTube and the quality of videos is usually lower than others.
VideoSolo Screen Recorder will be the choice to record the YouTube video successfully in any situation. And you can draw, annotate, and take snapshots, even clip after you stop recording. However, it will take a lot of time to set the preference and record the video. But the quality of the video is promised.
VideoHunter is easy and convenient to use. It does not have any ads in it. You can also download it from most platforms with high quality, even 8K video. With its clean and simple UI, you don't have to spend too much time setting preferences on it. Just put the URL in the box and bulk download.
Therefore, if you are looking for software that is simple and quick to download YouTube videos. VideoHunter must be your best choice.