As one of the largest entertainment and news sharing forum in the United States, Reddit is home to thousands of communities, and it has over 330 million monthly active users now. Users are able to share news, games, music, movies, and other graphic videos by posting story links, images, and files in different communities.
When users see interesting content on Reddit, they will want to save it. It's easy to save graphics and text, but the videos should be downloaded with some special tools. This tutorial will share with you a simple and easy-to-use downloader that can help you easily download Reddit videos in 1080p. Keep on reading.
CONTENT Part 1. Introduction of the Best Reddit Video Downloader - VideoHunterPart 2. How to Download Reddit Videos with VideoHunter
Part 1. Introduction of the Best Reddit Video Downloader - VideoHunter
VideoHunter is born to be a video downloader specialist, which brings better video downloading experience in with high video quality and fast downloading speed. It is available for both Windows and Mac users. With VideoHunter, users can easily obtain their desired videos on their desktops for offline viewing with an ads-free experience.
# Distinctive Features of VideoHunter:
Safe and Easy-to-Use: VideoHunter doesn't have any advertisements or viruses that may threaten the user's computer, nor does it have many useless functions that will confuse the user.
Efficient Link Analysis: Compared with online video downloader or other software, VideoHunter can parse video links more effectively without many errors.
Download High-Quality Videos: VideoHunter is designed to download videos from an extensive list of websites, such as YouTube, Reddit, TED, Twitter, etc. According to the needs of different users, VideoHunter provides different export parameters, ranging from 144p to 8K for arbitrary selection.
Faster Download Speed: To help users save their previous time, VideoHunter not only provides 6X faster downloading speed but also supports multi-tasks download feature.
Built-in Converter: For Mac users, VideoHunter provides a free converter to convert the videos to other common formats as they need. This function will be available in the Windows version soon.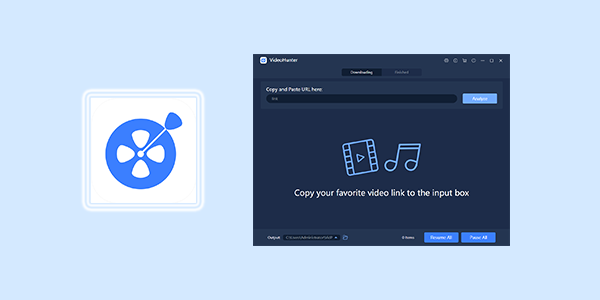 Part 2. How to Download Reddit Videos with VideoHunter
VideoHunter not only has an intuitive interface design, it also makes the downloading steps to be simple. The following tutorial will guide you to go through the whole downloading process to download Reddit videos with VideoHunter.
Step 1. Install and Launch VideoHunter
Download the installation package of VideoHunter here and install it on your device following the instructions. If you are a Mac user, you need to choose "Downloader" first as you enter the interface. While on Windows, you will be directly navigated to the interface of the video downloader after launching VideoHunter.
Step 2. Analyze URL of the Reddit Video
Navigate to Reddit and copy the URL of the post containing the Reddit video that you are interested in. Then go back to VideoHunter and paste it into the input box. In the next, press the "Analyze" button on right to start analyzing the video.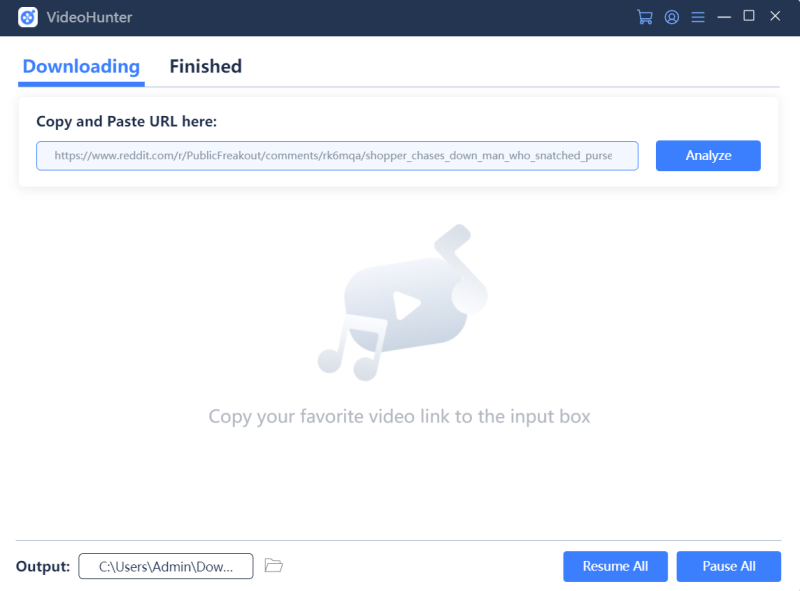 Step 3. Select Output Format and Quality
After the URL is converted, the output options, including the available output formats and qualities will show up for you to choose for downloading the Reddit video.
NOTE: If you only need to download the video, just select the video quality option under "Download Video". A separate audio file is also available for downloading if you tick the option in "Download Audio".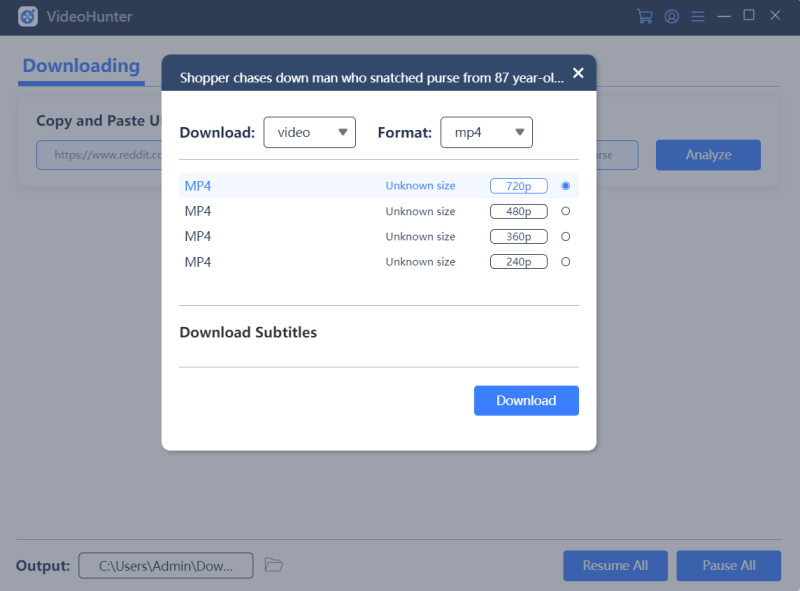 Step 4. Download the Reddit Video
After making your choice, tab the "Download" button, and the Reddit video will be saved immediately. Just wait for the downloading process to be completed, then you can enjoy the interesting Reddit video offline without being afraid to lose the post.
There always exist some requirements when you want to download a video from the source websites, for example, signing up for an account, downloading bundled software, etc. But VideoHunter turns different and you only to follow its steps to download videos off online websites with simple and safe procedures. With the least time and at the fastest speed, you can bring any Reddit video you have been long desiring to collect to your own device for offline viewing now. What are you waiting for? Act now! Just install VideoHunter and have a try.