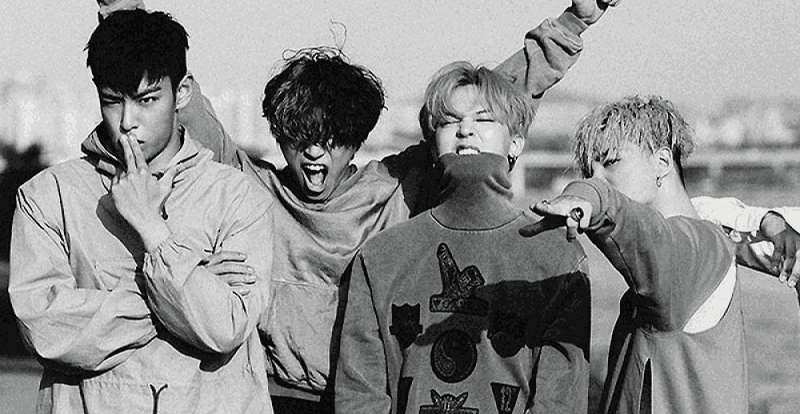 If you have ever listened to K-pop music, or follow K-pop culture, you must have heard about BIGBANG. As a legendary boy band, BIGBANG brings K-pop culture to the world with its excellent self-created music. All their songs are so amazing that no one will ever get sick of listening to them. To enjoy these incredible masterpieces, it is recommended to download them on your phone to listen to them anytime.
In this post, I will show you where to find and how to download and save the latest and old BIGBANG songs on your device. At the end of the post, I also share with you my top 6 must-listen BIGBANG songs.
CONTENT
Part 1. Where to Find and Download BIGBANG Songs?
Part 2. Best Solution to Download BIGBANG Songs and Albums to MP3
Part 3. A Must-listen Playlist of BIGBANG Songs (Updated)
Part 1. Where to Find and Download BIGBANG Songs?
Korean entertainment companies pay high attention to operating the online social media platforms of their artists, enabling fans to have ways to connect with idols and know about the latest messages from them. By following the official social media accounts of BIGBANG, you can quickly know their latest released music, videos, or any other activities as soon as the company posts on the social media networks.
The following are the accounts of BIGBANG official on different media platforms. By following them, you can find the latest release of BIGBANG's songs, and some platforms may also provide the option for downloading them offline. Please check the information and follow these official accounts in no time!
1. YouTube
Following BIGBANG official YouTube channel, you can access the latest music videos released by BIGBANG timely for enjoying their excellent music production timely without missing!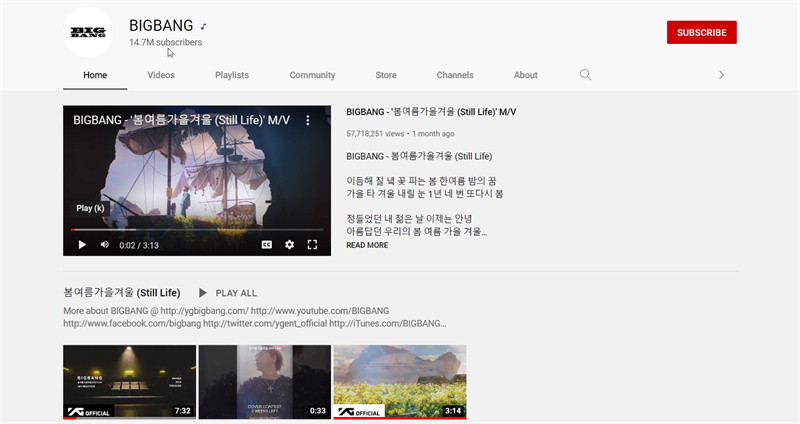 2. Instagram
Except for the official account, you can also follow BIGBANG members' personal
Instagram
accounts to view their daily updates and life sharing, and even interact with them through seeing their updated INS story, IGTV, or live streams as they initiate ones.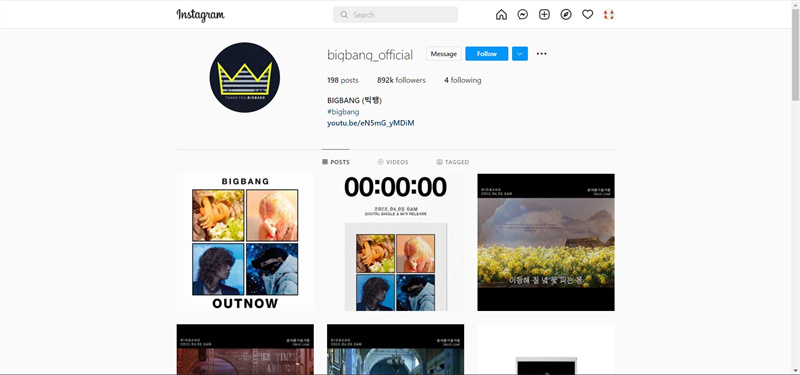 3. Vlive
Vlive is a live streaming platform for many K-pop idols and groups to interact with fans through doing live stream activities. Because of the COVID-19, some broadcasts of fan meetings and concerts would be released on Vlive for fans to catch up the shows at home!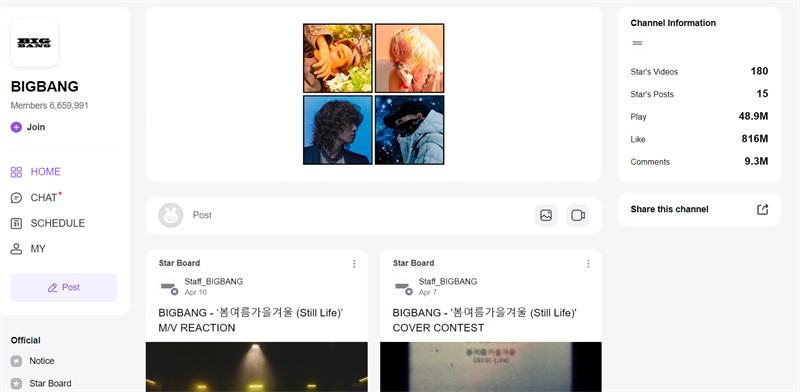 4. Twitter
In majority of cases, entertainment companies would use Twitter official account to announce some events, the latest releases from BIGBANG, and so forth. In other words, following BIGBANG's Twitter account, you can grasp their latest events and news timely.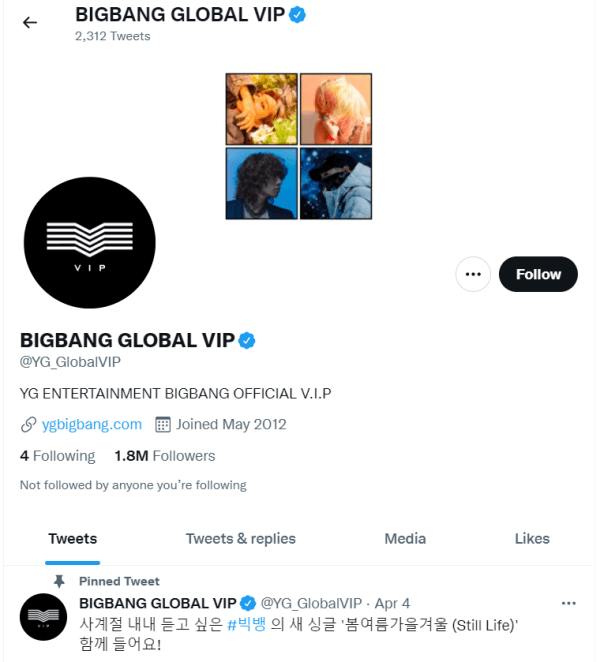 5. Facebook
Generally, BIGBANG's official account would share the posted videos from Facebook, and also update the events and other official announcements to global users for catching up the latest information about BIGBANG.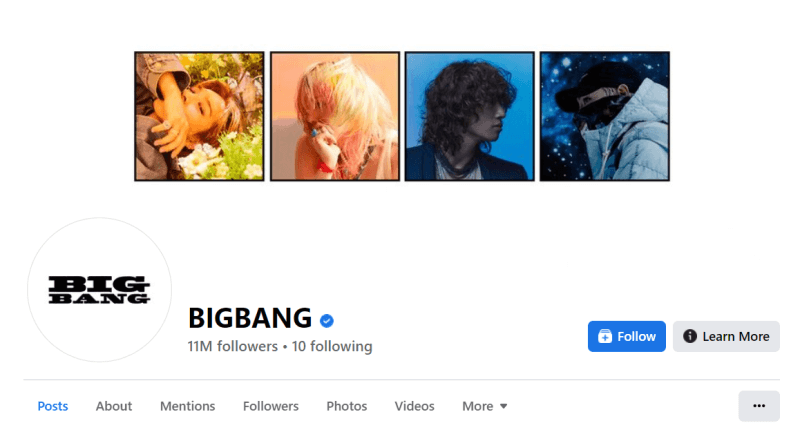 6. TikTok
Sometimes BIGBANG would post some short funny TikTok clips for entertainment or publicizing their latest released song for letting more global fans to interact with the artists.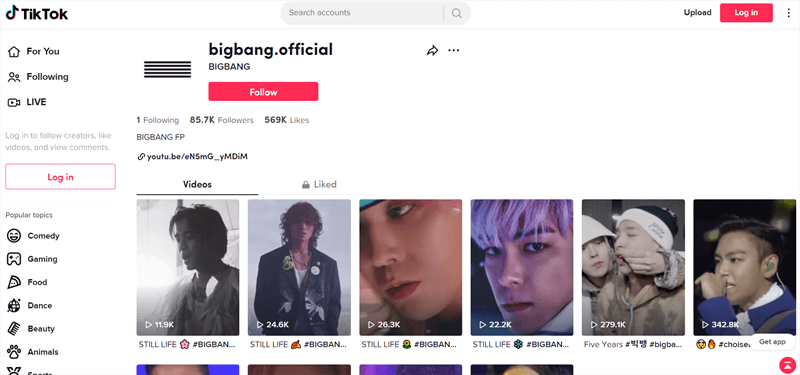 To sum up, as BIGBANG releases a new song, you can easily access the music videos on almost all these social platforms in time. By following them, you can always catch up the latest information and new music of BIGBANG. Of course, the new song Still Life is available for streaming on all of these platforms now!
Part 2. Best Solution to Download BIGBANG Songs and Albums to MP3
It would be a bonus if BIGBANG songs and albums can be downloaded in MP3 encoder for playing locally. If you run into the need of downloading BIGBANG music or videos from YouTube, Vlive, Instagram, TikTok, and more social sharing platforms, VideoHunter could be the best helper to download BIGBANG songs and albums from all of them. Who is VideoHunter? The following part will explain explicitly to you.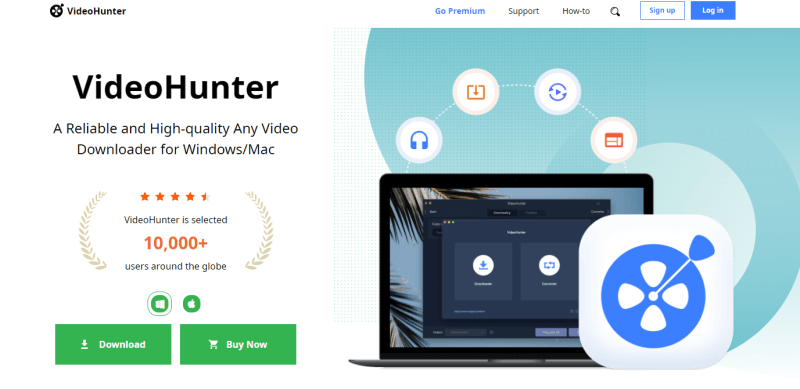 VideoHunter is an all-featured downloader for people of videos and audio downloading needs to export the online resources from websites to local media files, with popular encoders like MP4 and MP3 in great quality. For the video outputs, the best video definitions could reach 8K at maximum, while the best 320kbps for exporting audio files.
Furthermore, VideoHunter is also a multi-functional downloader, with more practical features other than the simple video/audio download. For instance, it will smartly detect the subtitles contained in an online video, then provides the corresponding subtitle options to download with the content offline. Moreover, the online playlists, channels can also be converted and downloaded in batches with speedy performance, without losing any quality at all.
To sum up, for those who select VideoHunter to download BIGBANG songs and albums, they can get the below benefits during proceeding the music download: • You can download BIGBANG songs and albums from YouTube, Facebook, Twitter, TikTok, and more than 1,000+ other platforms utilizing the program. • The best sound quality at 320kbps can export the music for ensuring the best streaming experience locally. • A whole YouTube playlists can be downloaded in batch to help you save all concluded BIGBANG songs at once. • Provide up to 6X faster speedy performance to convert YouTube Music effortlessly. • Bypass the regional restrictions to download any online media resource offline with the built-in proxy integration.
Now, please also move down to preview the manipulation of downloading BIGBANG music playlist utilizing VideoHunter on Windows or macOS computer.
Step 1. Copy URL of the BIGBANG Playlist
First, turn to YouTube and search for a BIGBANG playlist. By opening the playlist in a new web page, please move the cursor to the address bar for copying the whole playlist URL.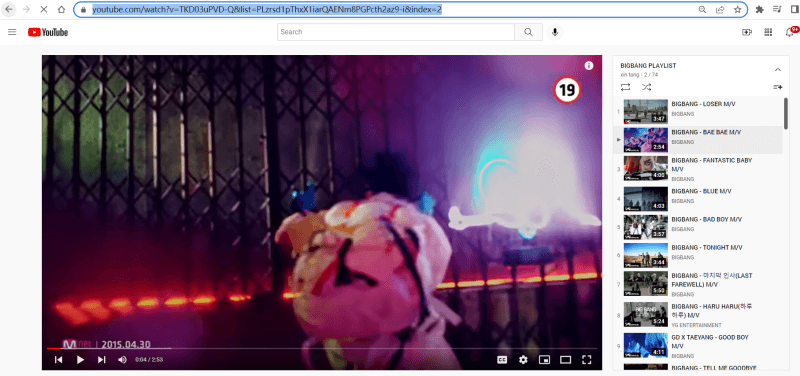 Step 2. Analyze BIGBANG Playlist URL in VideoHunter
Open VideoHunter. You ought to paste the copied playlist URL to the downloading bar, subsequently, tap the Analyze button beside the bar for resolving the URL and convert it. When VideoHunter detects it as a playlist URL, a notification will pop up. Please select to download Playlist instead of Single Video, then VideoHunter can resolve the playlist conversion for you.
Step 3. Select Encoder and Quality to Download BIGBANG Playlist
When the conversion completes, select audio and MP3 as the output encoder. Subsequently, tick all the music and select an output quality. Simply by tapping the Download button, all the music contained in the playlist will be downloaded offline.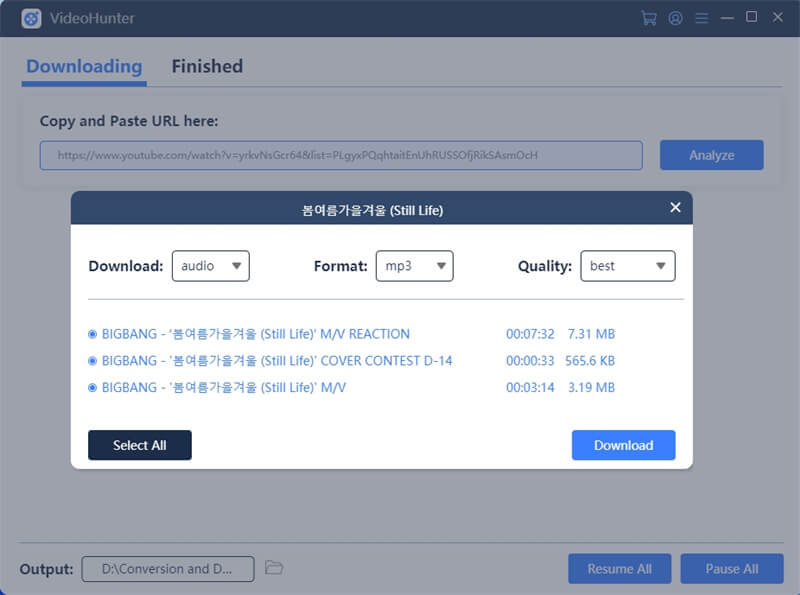 Step 4. Enjoy BIGBANG Songs Offline
Now you can navigate to the Finished section and access the songs. Then enjoy the downloaded BIGBANG MP3 320kbps files on your devices.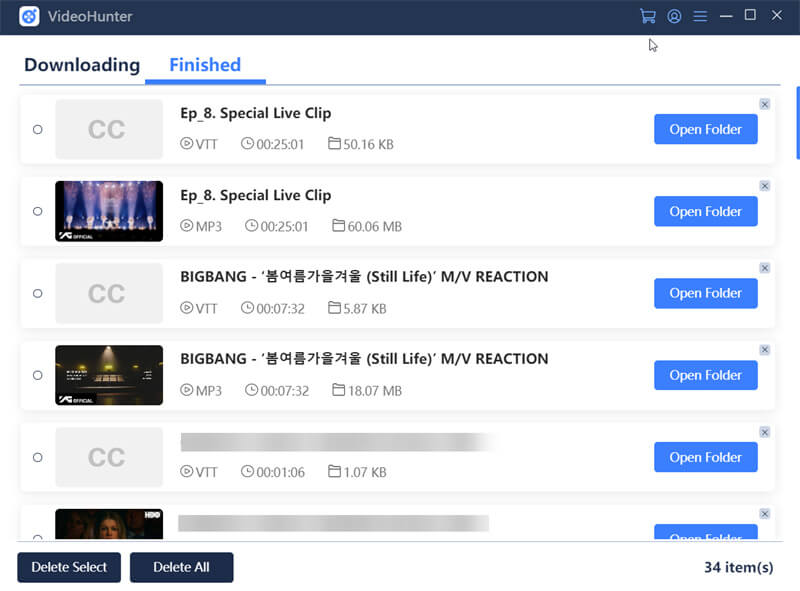 A Full Guide on How to Download BIBANG Songs with BIGBANG Downloader
[iframe src="https://www.youtube.com/embed/yvryhTVy-G8" width="600" height="400"]
Part 3. A Must-listen Playlist of BIGBANG Songs (Updated)
Before ending this post, let's review some popular songs released by BIGBANG, and you may probably know the charm attributing to the popularity of their music.
1. Still Life
(Released date: April 5, 2022)
Still Life is the first song released 4 years after the last Flower Road released in 2018. The music won great popularity, achieving the top 1 places on the music charts of many different countries, and even ranked at No.9 on the Billboard Global 200 chart.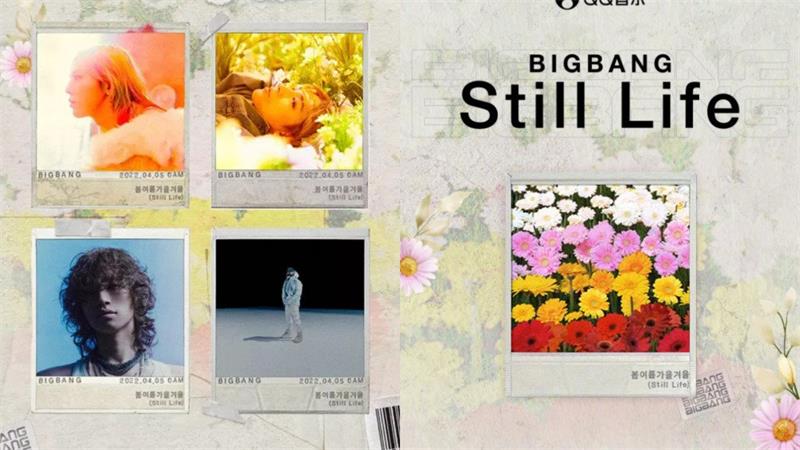 2. Flower Road
(Released date: March 13, 2018)
Flower Road was released as a gift from BIGBANG to their fans, for announcing the upcoming lengthy hiatus when the members have to participate in the mandatory military service. They are saying a goodbye to their fans in such a way.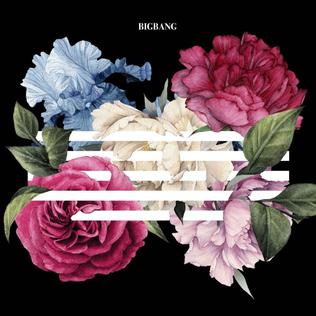 3. Last Dance
(Released date: December 12, 2016)
Last Dance is a song created with R&B and pop rock ballad, with soft lyrics expressing BIGBANG's loves for their fans, thanking their great supports from the last 10 years. The music has touched many people and also won high rankings on global music charts.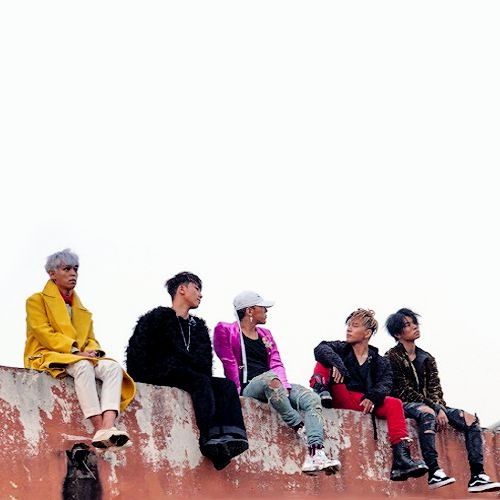 4. Bang Bang Bang
(Released date: June 1, 2015)
As a representative music of the group, Bang Bang Bang is also a globally famous song known by many people even they are not the fans of BIGBANG. The song won multiple top prices, such as the "Song of the Year" at 2015 Mnet Asian Music Awards. Many critics also praised the song as the most powerful music since ever at that time.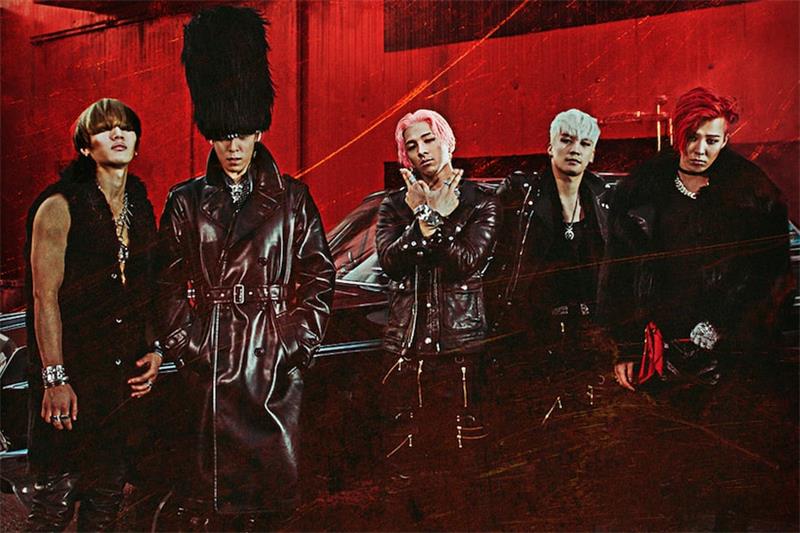 5. Loser
(Released date: May 1, 2015)
Loser is an addicited song which quickly went viral since its release. The song also broke many records during that year, becoming the second best-selling music of the year, and also debuted on Billboard's "Word Digital Songs" at top 1 on May 7. Many people know about BIGBANG would also know this song.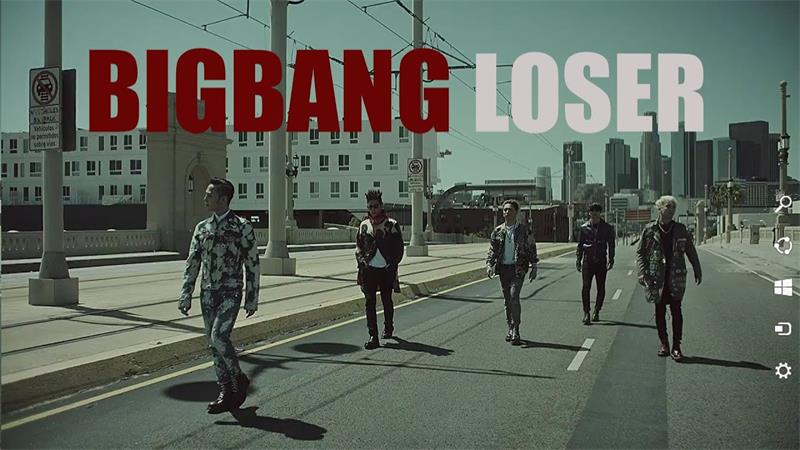 6. Let's Not Fall in Love
(Released date: August 5, 2015)
Let's Not Fall in Love is a song full with joyful and fluttering emotions, expressing the beauty when the inmature love occurs between two people. Since the release, the music grasp people's ears with the beautiful melody, and it also won many top records, announcing its success.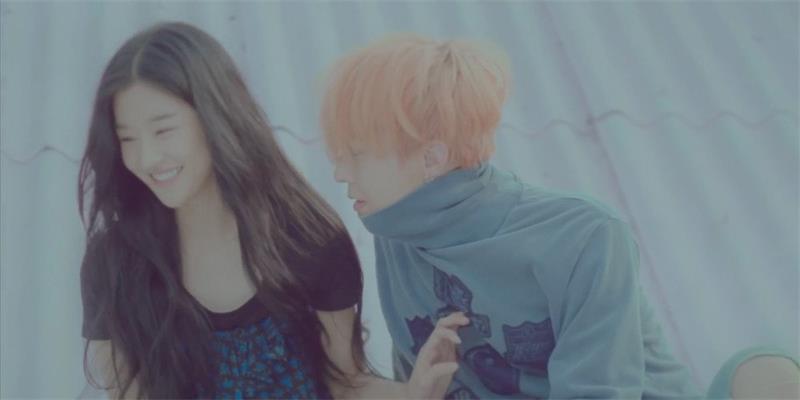 Final Words
You now get VideoHunter, an all-featured downloader of all popular online video/audio sharing platforms. From then on, when you discover that BIGBANG has released a new song or a new album on any of these social media platforms, you can utilize VideoHunter to download the songs and music videos offline in time. The video and music collections can be stored locally permanently!
Related Reading:
How to Download Subtitles from Vlive Video
A Simple Way to Download TWICE Songs to Cheer You Up at Anytime
6 Best Free SoundCloud 320kbps Downloaders of 2022